The Prom.UA marketplace, among other things, allows sellers to create their own online stores within their platform. To be sure that your store is easy to find, you can purchase a domain and connect it to Prom.UA.
To do this, we need to change the name servers in the domain.
Open the "Domains" section, and click on the gear icon next to your domain.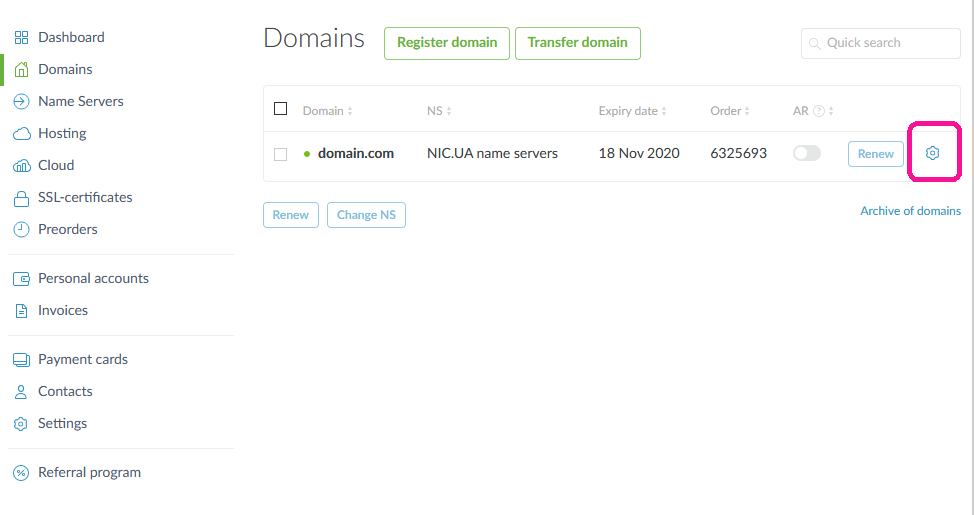 Once on the settings page, go down to the "NS-servers" section. You need to select "Custom name servers" from the drop-down list and then click on the "Edit" button to edit them: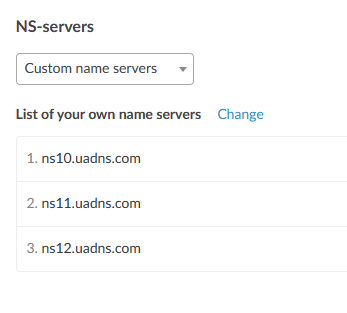 Now you can edit the list of NS-servers. Instead of the current ones, you need to insert the trading platform name servers:
ns1.promdns.net 
ns2.promdns.net 
ns3.promdns.net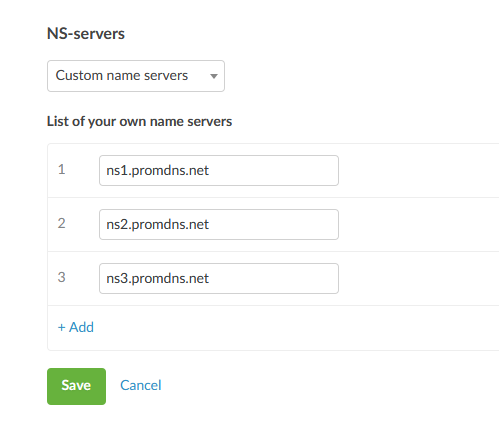 Now click on the "Save" button and wait for the records to be updated by your Internet provider. Usually an update takes from a couple of hours up to a day.