The "Error Pages" tool in the cPanel hosting panel allows you to set custom pages in case of errors on the site. You can use custom pages only for client and server errors (they start with numbers 4 and 5).
Access to this tool is in the "Advanced" section.

First, choose for which domain you want to edit the template of the error pages.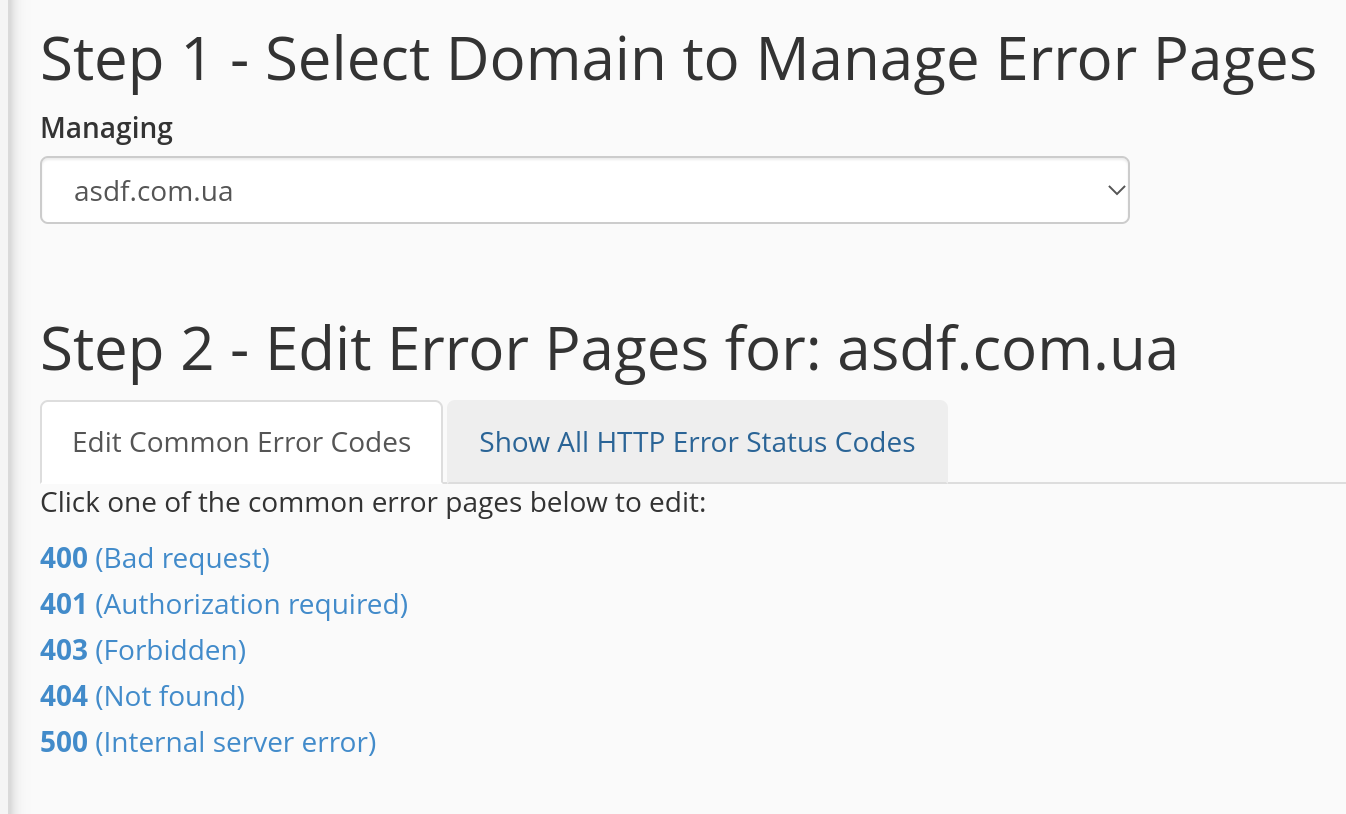 In the next step, choose for which error you want to edit the page code. By default, a list of standard errors is displayed. In this case, you can switch to the second tab if you want to edit templates for other errors.
In the corresponding field, enter the HTML code of the custom page.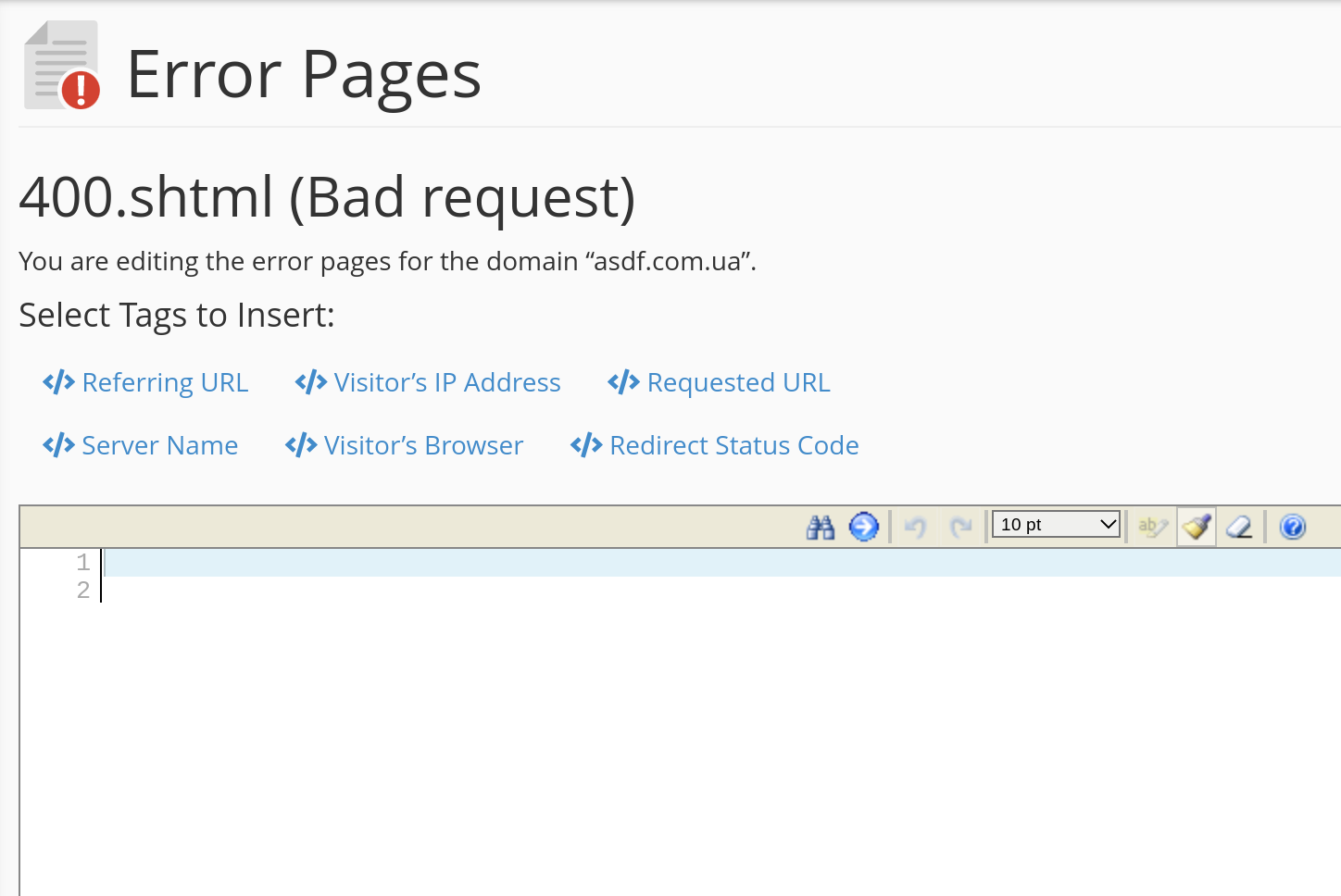 After filling in the field with the code of your own page, click the "Save" button. Then you will be prompted to return to editing the same page or return to the list with error codes.