You can disable two-factor authentication (2FA) for a variety of reasons: the device on which you installed the Authenticator generating passwords is no longer in use, you want to install the Authenticator on another device, or the feature is inconvenient for you.
If you have access to Authenticator with passwords for the account
In this case, all you have to do is log in to your account and open the settings. In the "Security" field, you will see the "Two-factor authentication" section and the "Disable" button.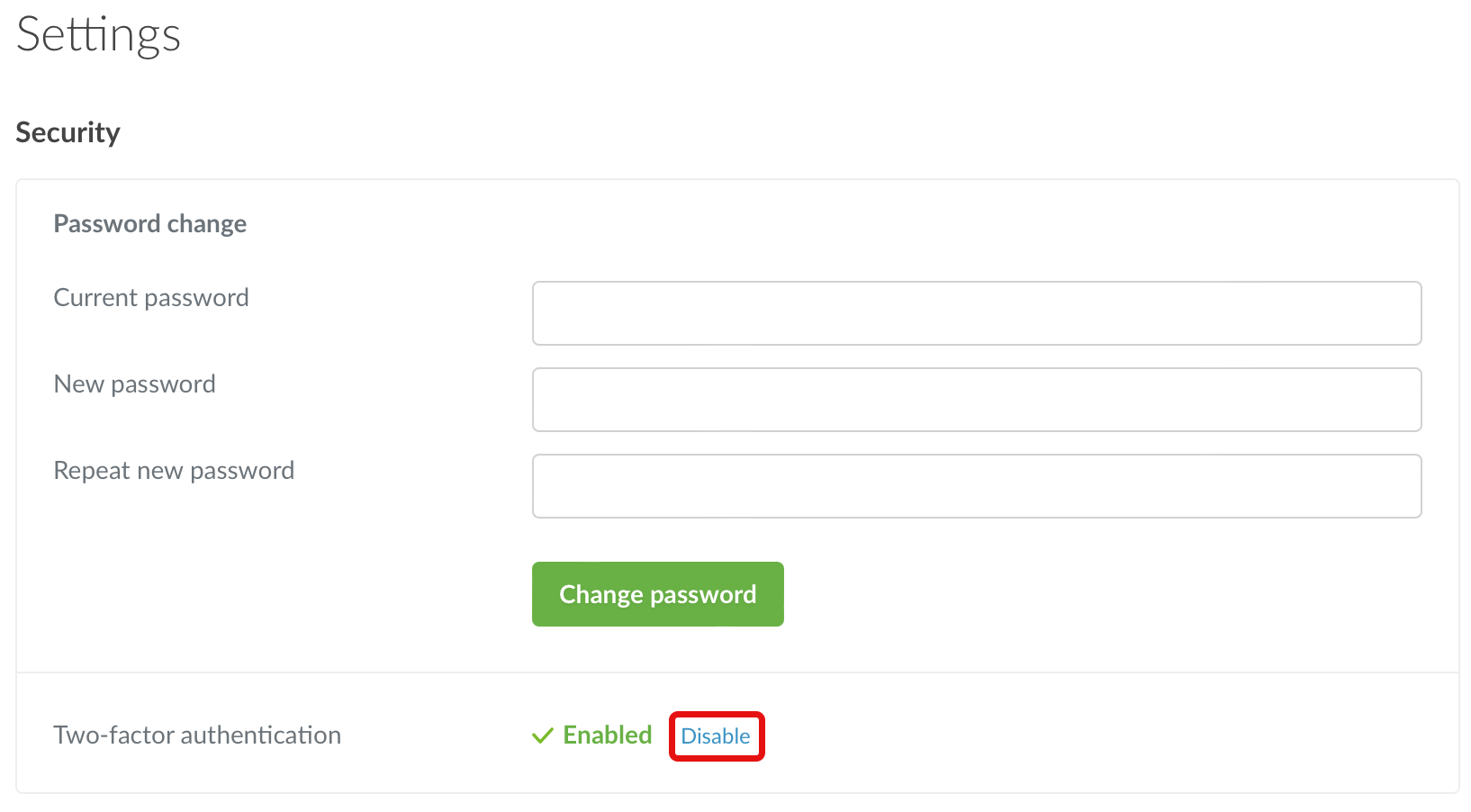 To confirm the disabling, you only need to enter a temporary code from the Authenticator app.

After that, you will be able to log in to your account using only your permanent password.
If you don't have access to Authenticator with account passwords
In case you do not have access to Authenticator and cannot log into your account, disabling two-factor authentication is also possible.
To do this, at the account login stage, after entering your permanent password, you need to click "Disable two-factor authentication".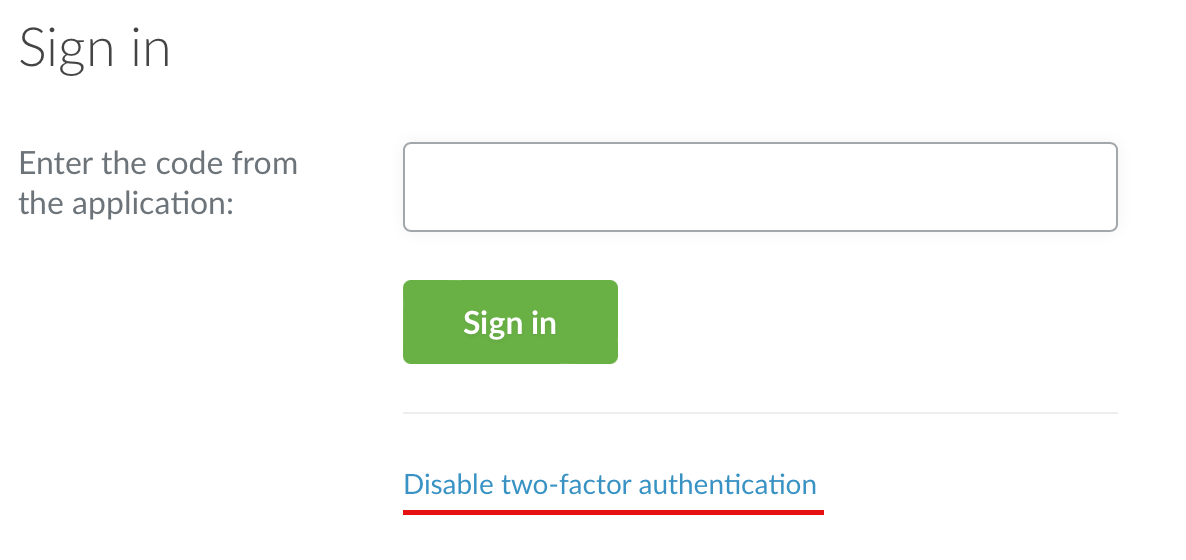 You will see a message that an email has been sent to you to disable two-factor authentication and there will be your account email.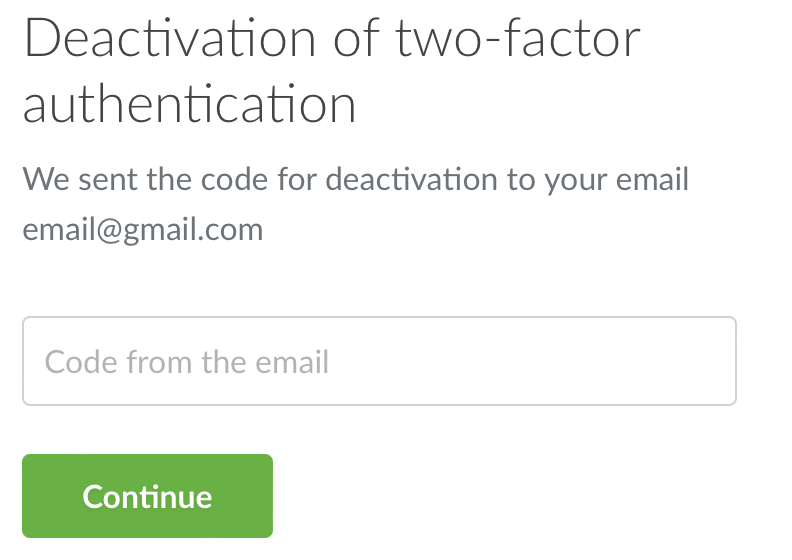 The letter itself will contain a code and a direct link to disable it.
If you do not have access to your email already and you will not be able to receive the letter, then you need to send a request to change your email, as shown in this article.
Then repeat the process of disabling 2FA with the updated email.