The subdomain allows you to divide a site into separate categories, highlighting for each of them a separate record on the name servers. This will allow you to place subdomains and the main domain on different hosting servers, and create a memorable name for each section.
There is no need to dig deep for an example: the NIC.UA Knowledge Base, located on the subdomain http://support.nic.ua. And there is also info.nic.ua where we post all useful information and of course club.nic.ua for our annual giveaway.
So if you want to create a subdomain for yourself, let's start configuring it.
⚠️To create a subdomain, your domain must use NIC.UA name servers.
Open the "Name servers (NS)" section and go to the DNS records settings by clicking on the gear next to the name servers; and then on "Change" next to the DNS-records: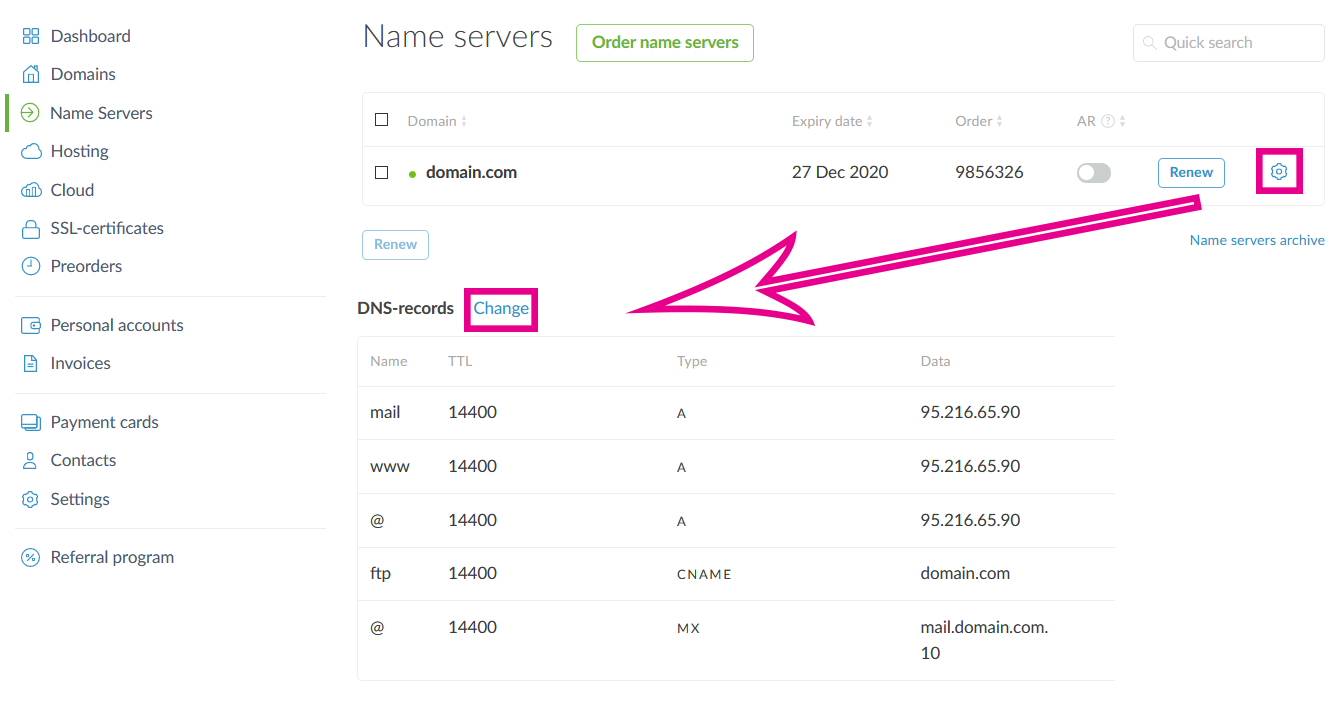 A menu will open for editing and adding DNS records. To create a subdomain that will be directed to hosting, you need to click on "Add record" and create DNS record like this:
Name: subdomain 
Type: А
IPv4 address of host: 95.216.65.90 (your hosting IP) 
You can choose any subdomain name, and their number is limited only by your imagination. The subdomain can also be a record of any type: CNAME / TXT / and so on. In the screenshot below, three subdomains are created:
first.example.com, which is located on the same hosting as domain.com
second.example.com, who refers to NIC.UA
third.example.com, that redirects to https://google.com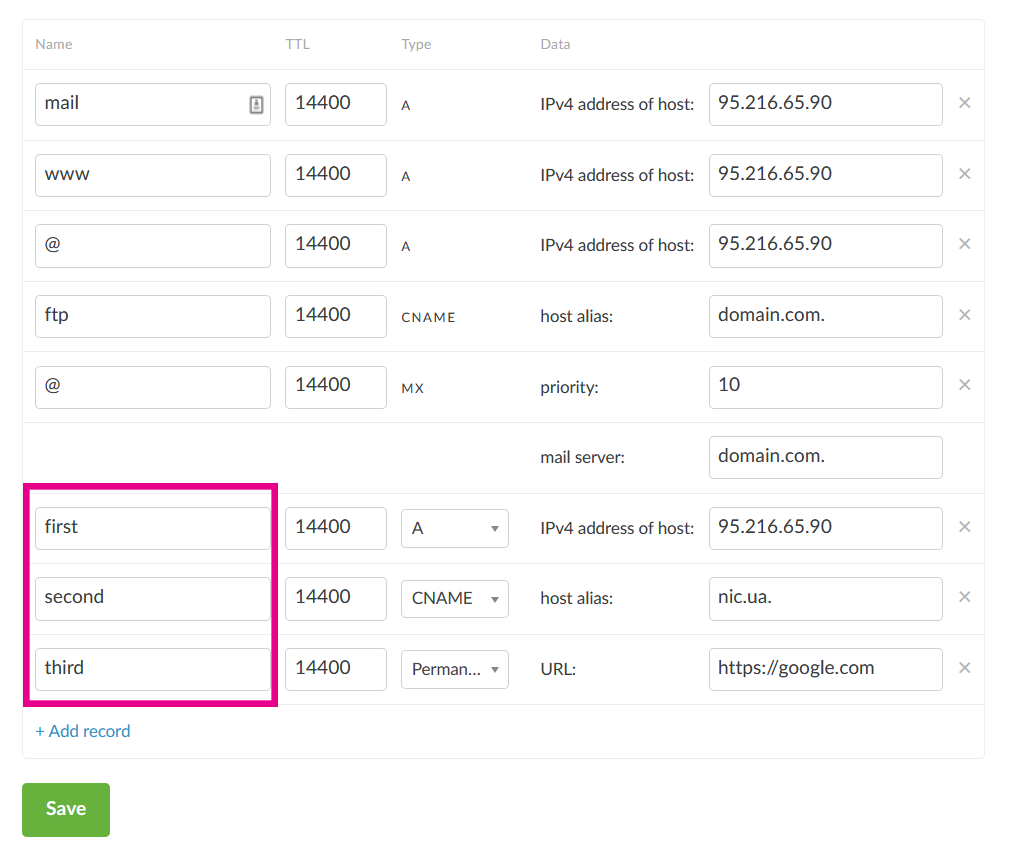 Now click the "Save" button and wait for your ISP to update the DNS cache. Usually the update takes from a couple of hours up to a day.