Adding MX and/or CNAME records often is part of the configuration of many services such as Google Sites or G Suite.
First, you need to go to the 'Domains' section and set "NIC.UA name servers" in the domain preferences.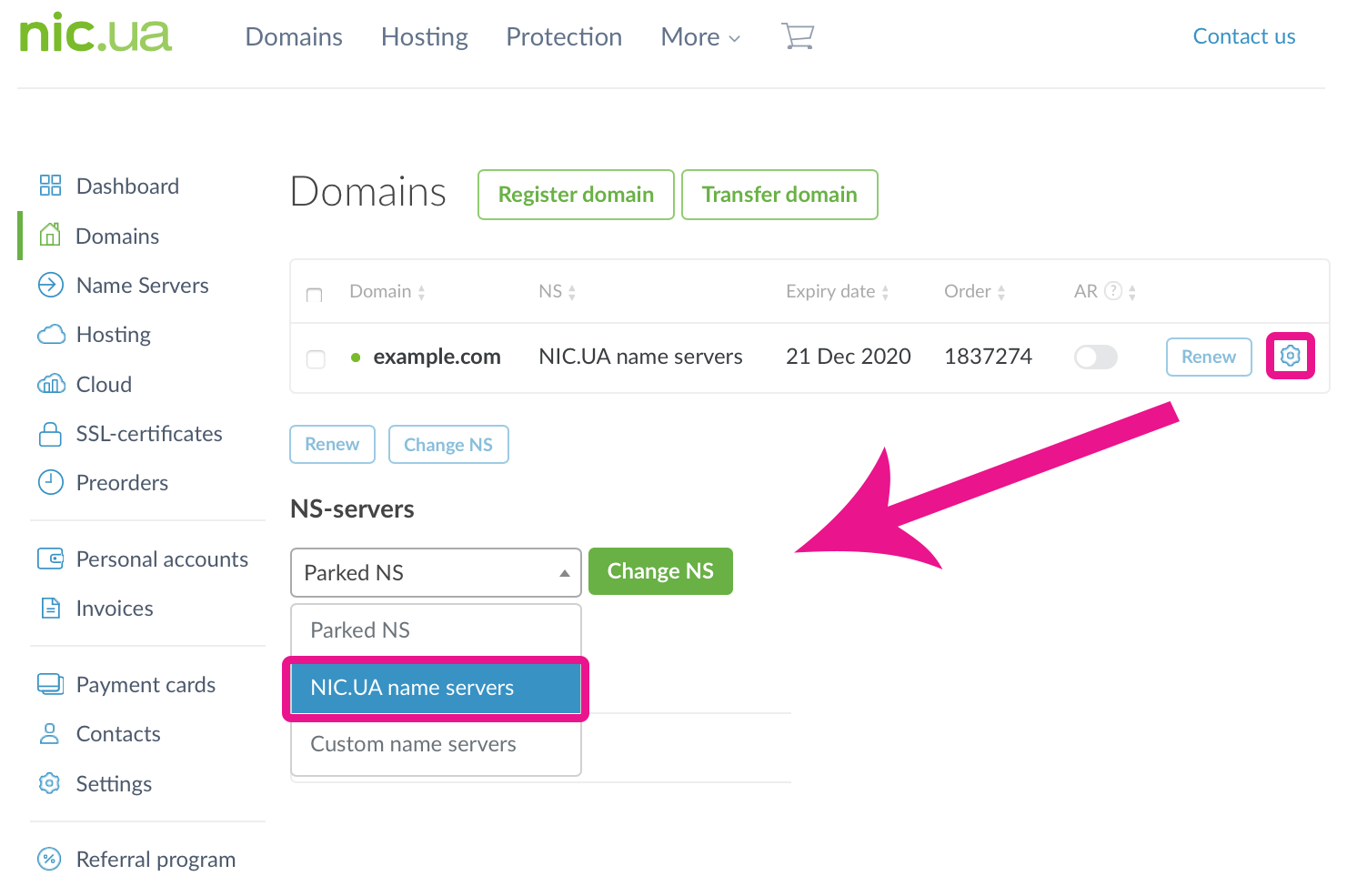 Then go to the 'Name Servers' section and click on the gear button next to the name servers for your domain.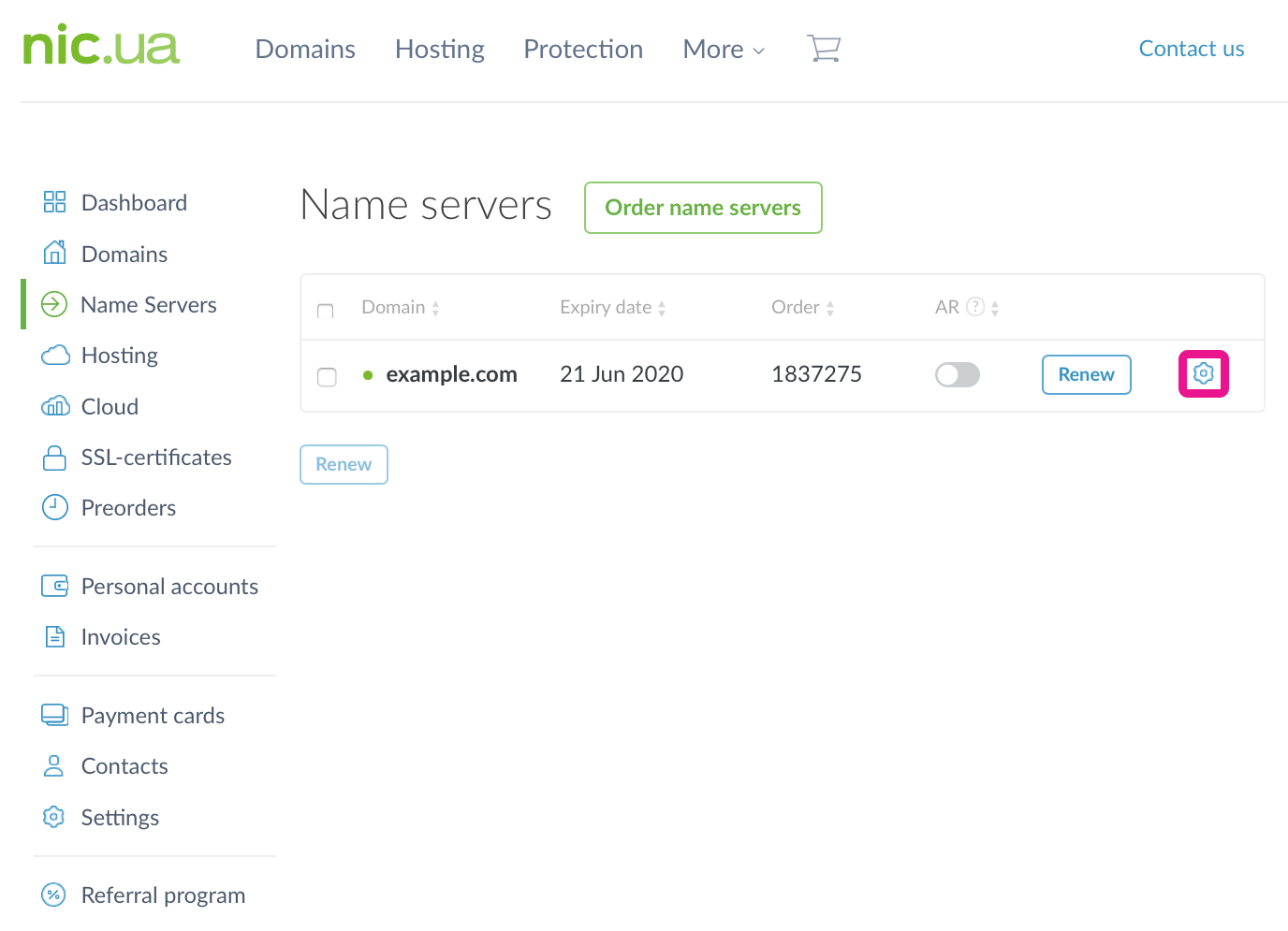 Click 'Change' next to the 'DNS-records'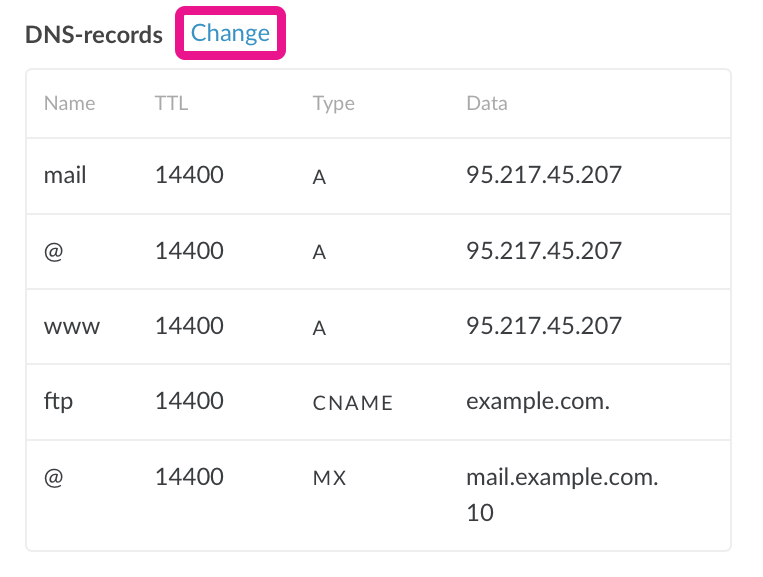 To add a record for a domain use @ as a name.
To add a record for a subdomain (e.g. www.example.com), enter only the subdomain name in the 'Name' field, e.g. www.
⚠️ Note that you must put a dot at the end of the record data (the 'host alias' or 'server' field). This will make the address absolute. If you do not put a dot, the record will be relative and your domain name will be automatically added at the end.

Save changes.
The changes will apply between 4 and 24 hours.
This time is required to update the DNS cache at ISPs.