Hosting at NIC.UA is set up for automatically and regularly backing up files. Backups often help to restore the site after a failed upgrade or if you want to restore the site, if the order was not renewed in time and was closed.
In addition, the hosting panel offers the option of creating a backup copy by yourself and the ability to restore it on the hosting panel's own means. To do this, go to the hosting panel and select the 'Create/ Restore Backups' section in the 'Advanced Features' section.

⚠️ The backup archive will be saved among the files of your hosting account. So make sure that at least 50% of the available disk space on your hosting account is free beforehand.
Creating a backup on hosting
To create a hosting backup, use the checkboxes to select which data you want to add to the archive. Then click the 'Create Backup' button, and you will be notified when the backup starts creating in the background.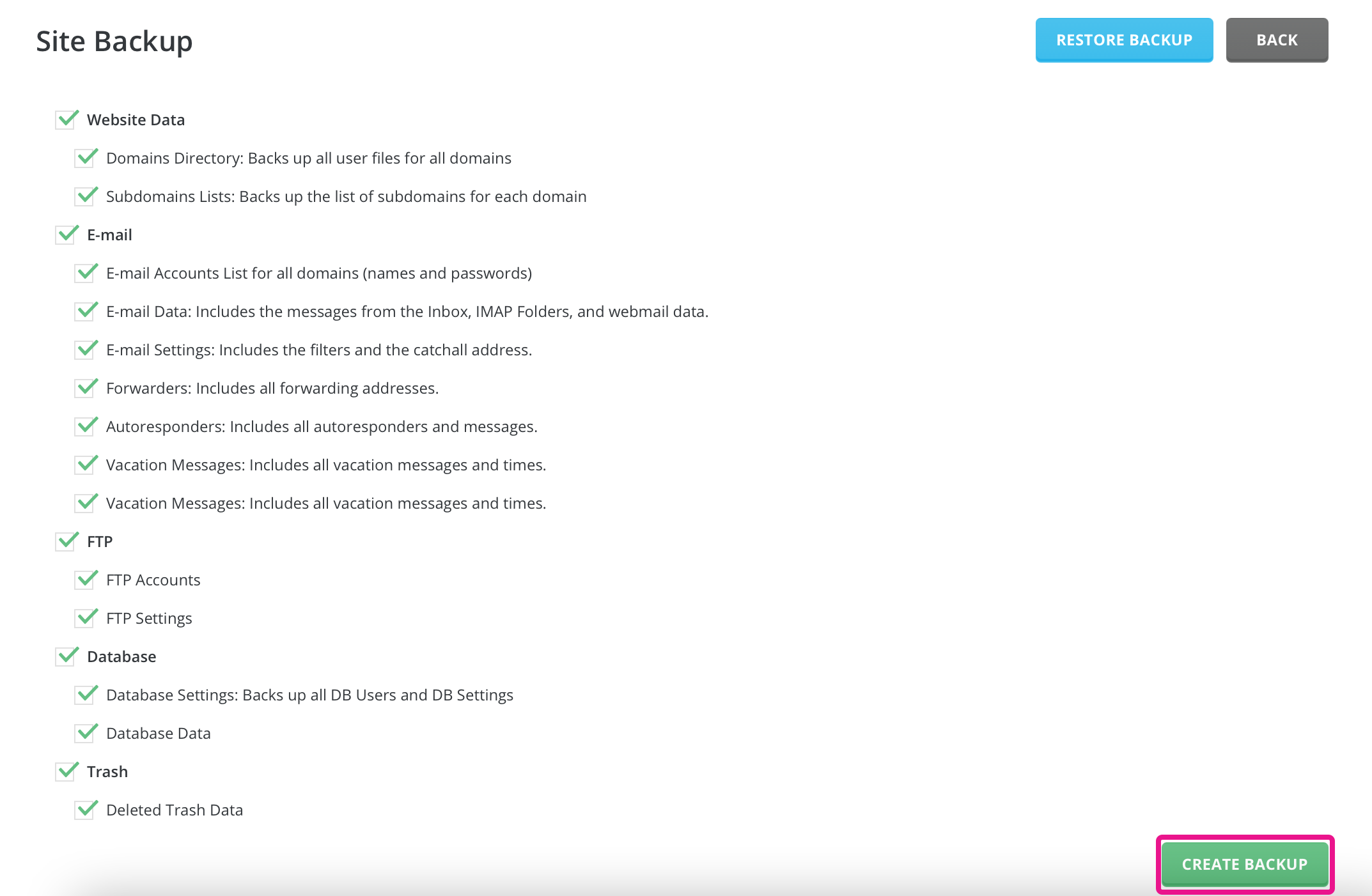 The hosting backup will be available in the 'File Manager'. The archive will be saved in the 'backups' folder.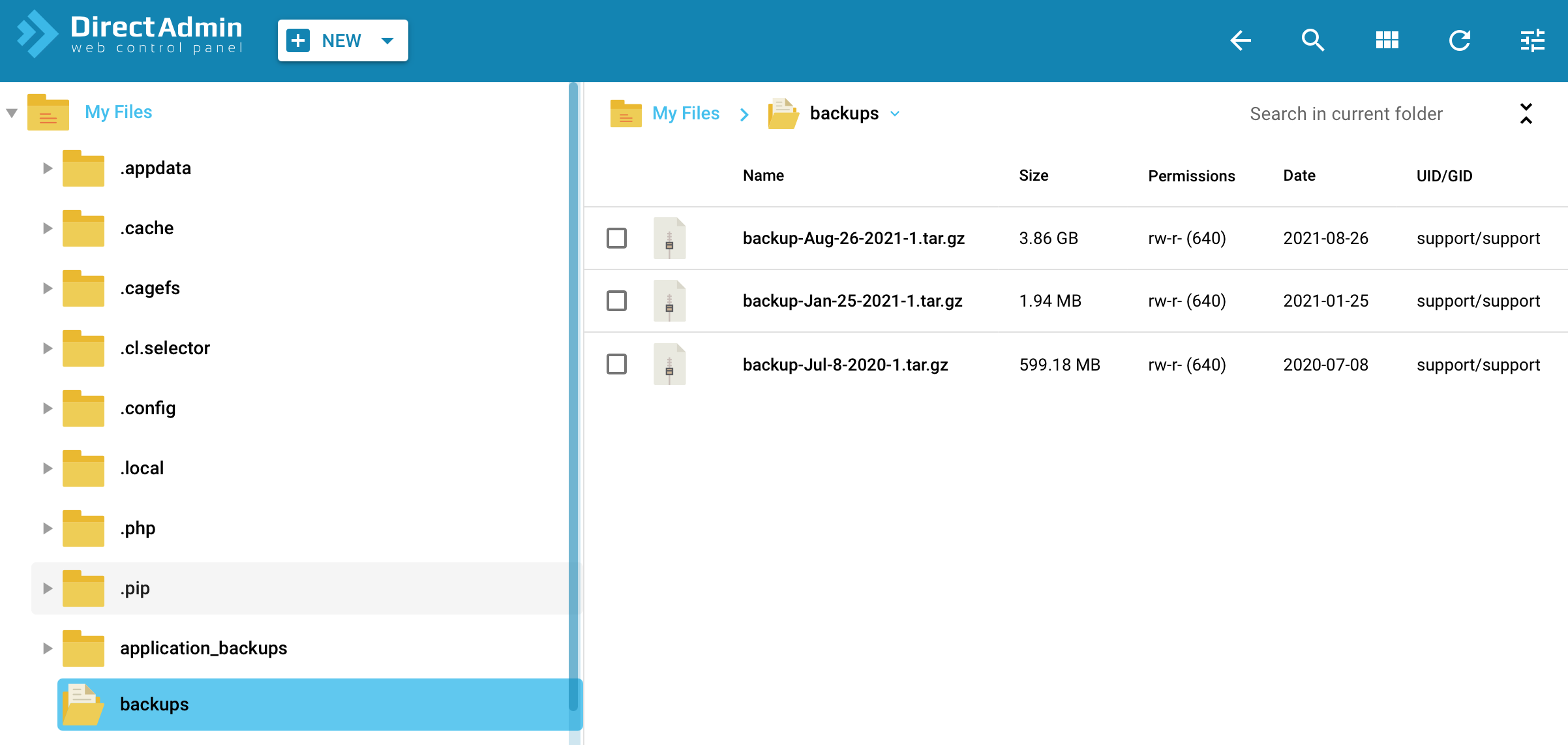 Restoring hosting from a backup copy
To restore your hosting in the 'Create/ Restore Backups' section, click on the 'Restore backup' button, which is highlighted in the image below.

Then select from the list the archive from which you want to restore, and select exactly what data you want to restore (databases, website data, etc.). Then click the 'Restore' button highlighted in green. The recovery is also performed in the background.

When the backup creation or hosting restore is complete, you will receive appropriate notifications in the 'My Messages' section.

If there are errors after updating the site and there is no backup, you should contact support for help.