The default hosting address can be used to collect emails that are sent to nonexistent addresses for your domain. Such settings are available in the hosting panel in the "Default address" section.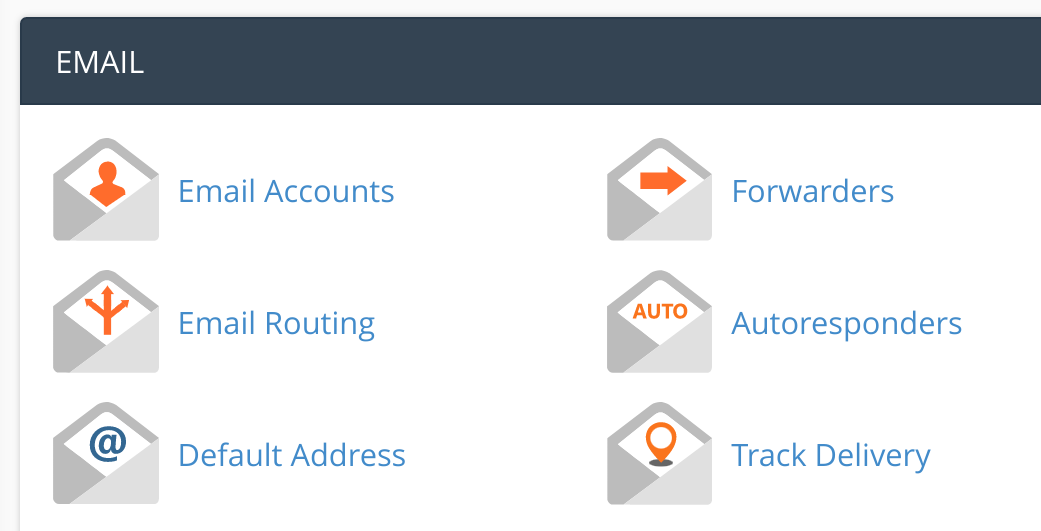 In this section, you can choose what to do with emails sent to non-existent addresses for your domain:
delete such letters (selected by default),
forward to another email address.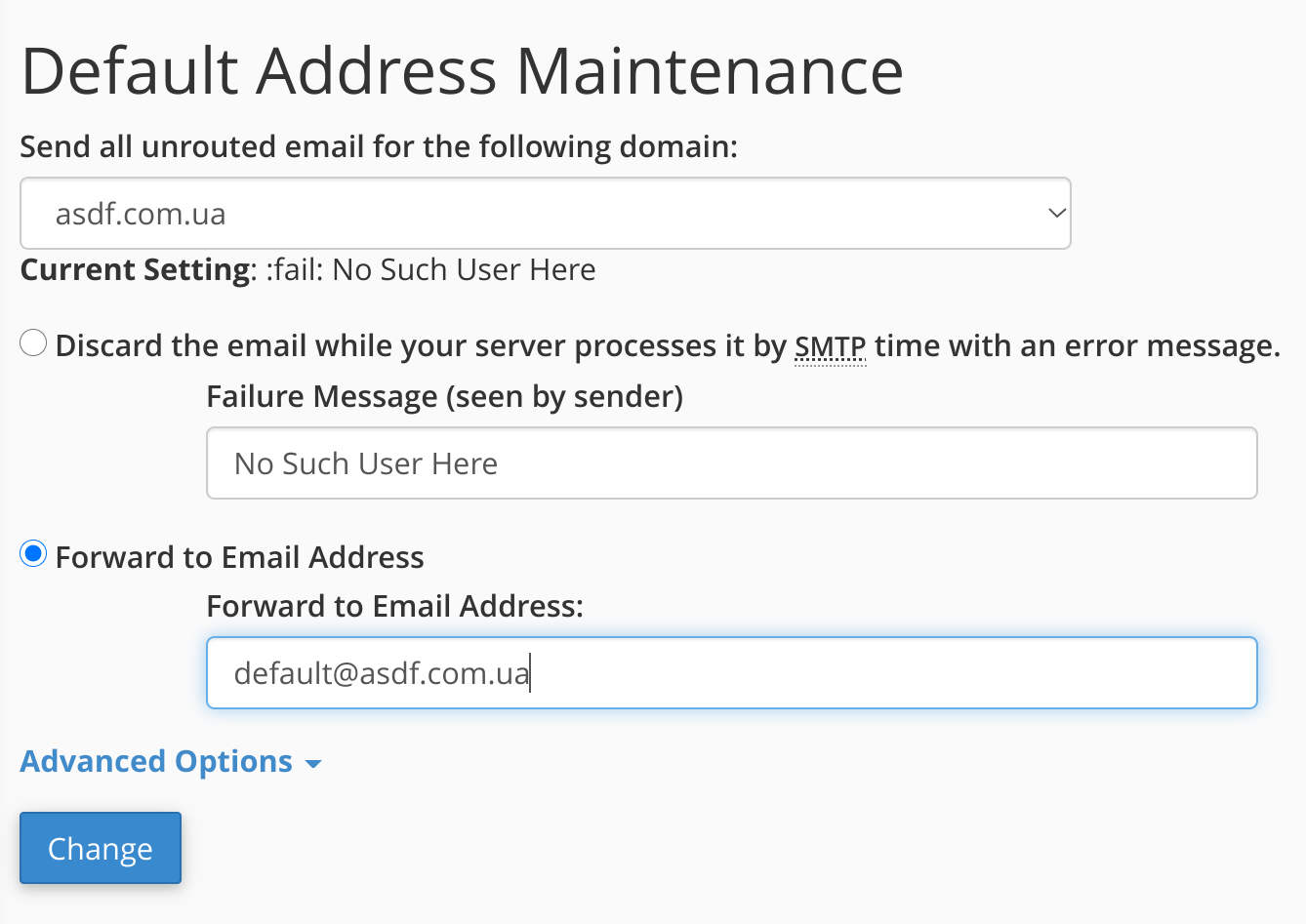 To forward letters to another address, check the box next to the corresponding item and specify the desired email address. After filling in the fields, click the "Change" button.