Sometimes, after transferring or setting up hosting, we get a database error on the site. One of the reasons may be incorrect database data in the configuration file or insufficient rights of this user for the database.
Here we will talk about the way to change a password and privileges for a database user.
Open the hosting control panel DirectAdmin. Place the cursor over the first menu item "Account Manager" and select "MySQL Management".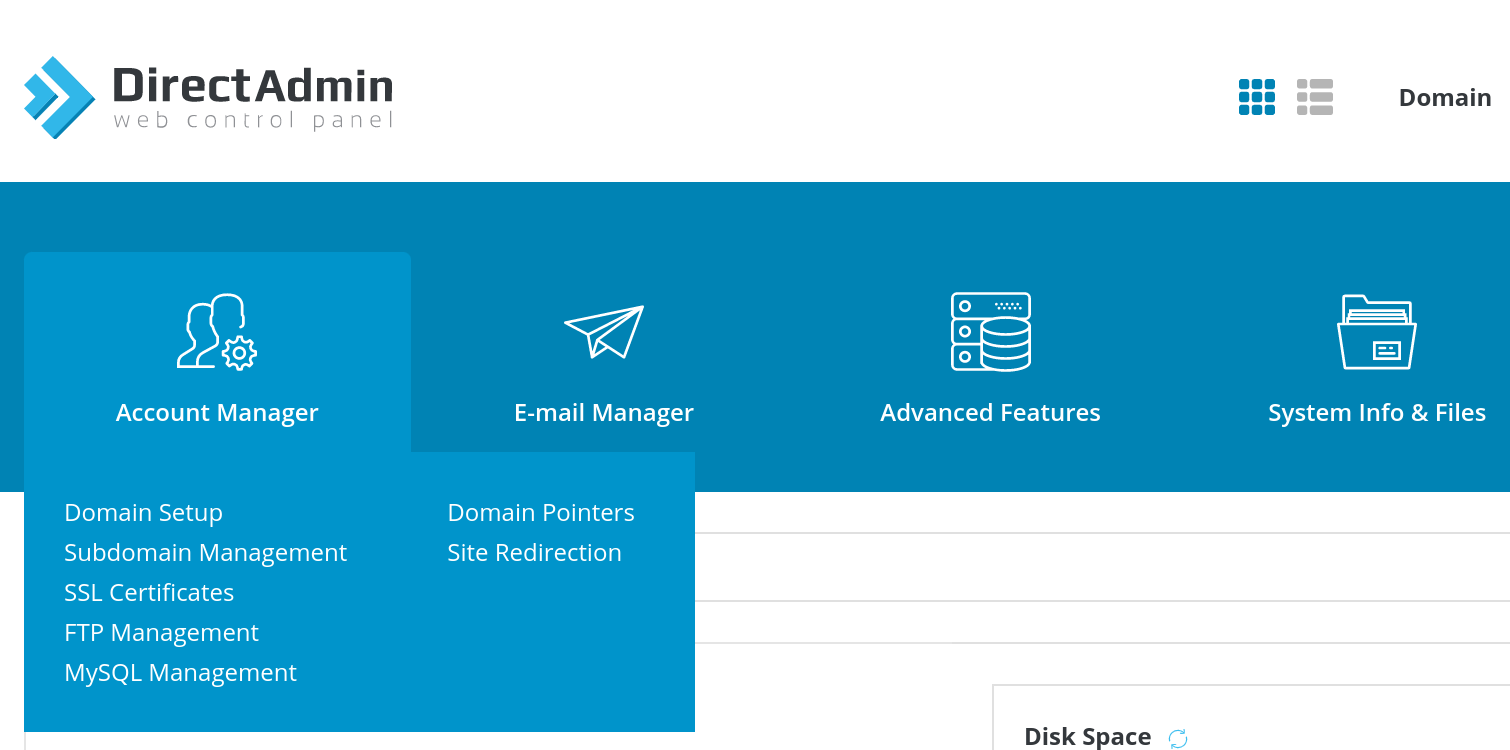 Click on the name of the database, the user for which we are interested in.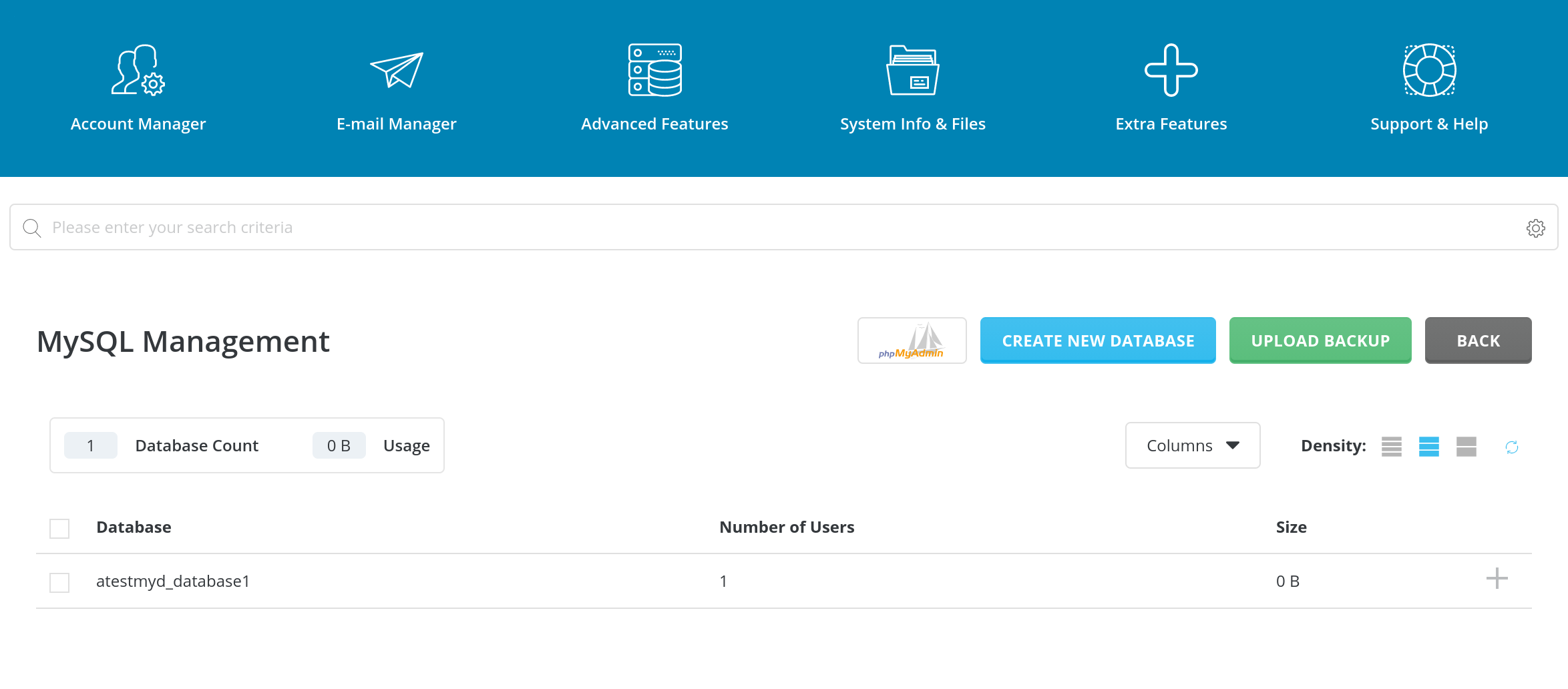 Here we see a list of database users.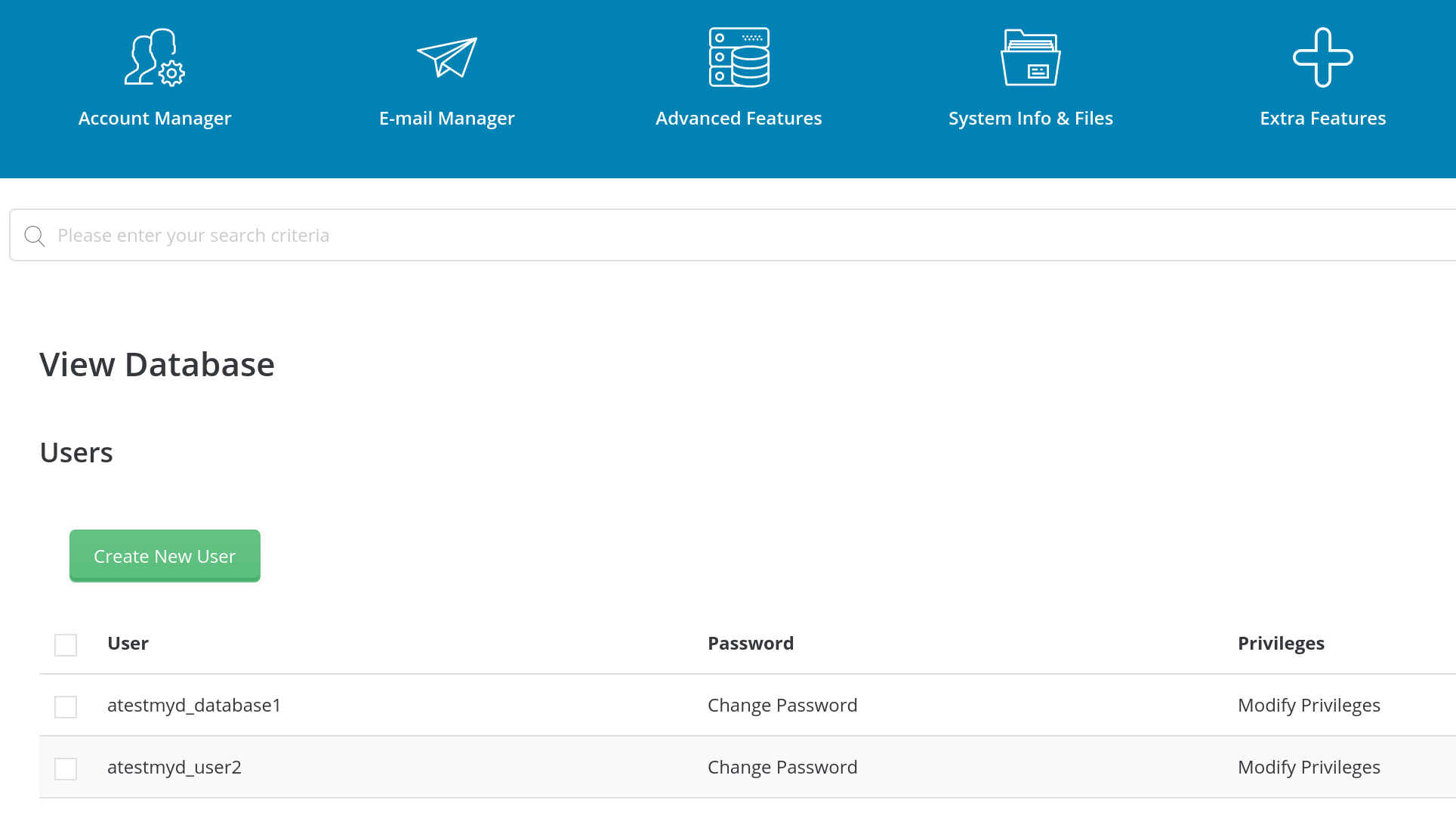 To check or change the rights. in the "Privileges" column, click "Modify Privileges". After completing the necessary actions, press the "Change" button.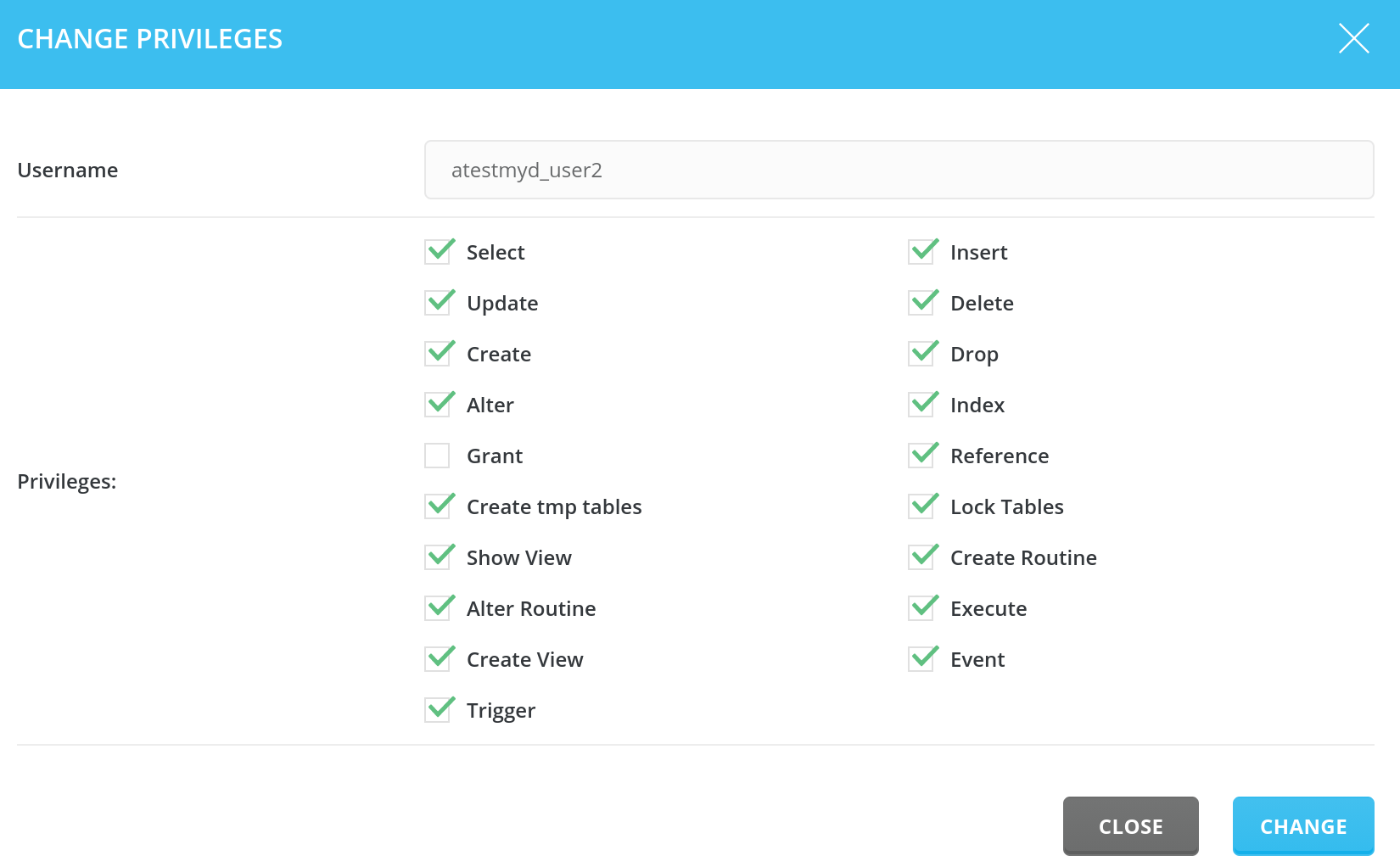 To change a password for a user, in the "Password" column click "Change Password". After entering new data, press the "Change" button.