What to do if the current hosting plan does not suit you anymore?
Usually, this question appears if you need to expand your hosting plan from NIC-S or NIC-M tariff to the next one.
To do this, go to the 'Hosting' section in your account, then click on the gear button to the right of the order.

You will see the 'Plan' field in the order properties. Click the "Change" button.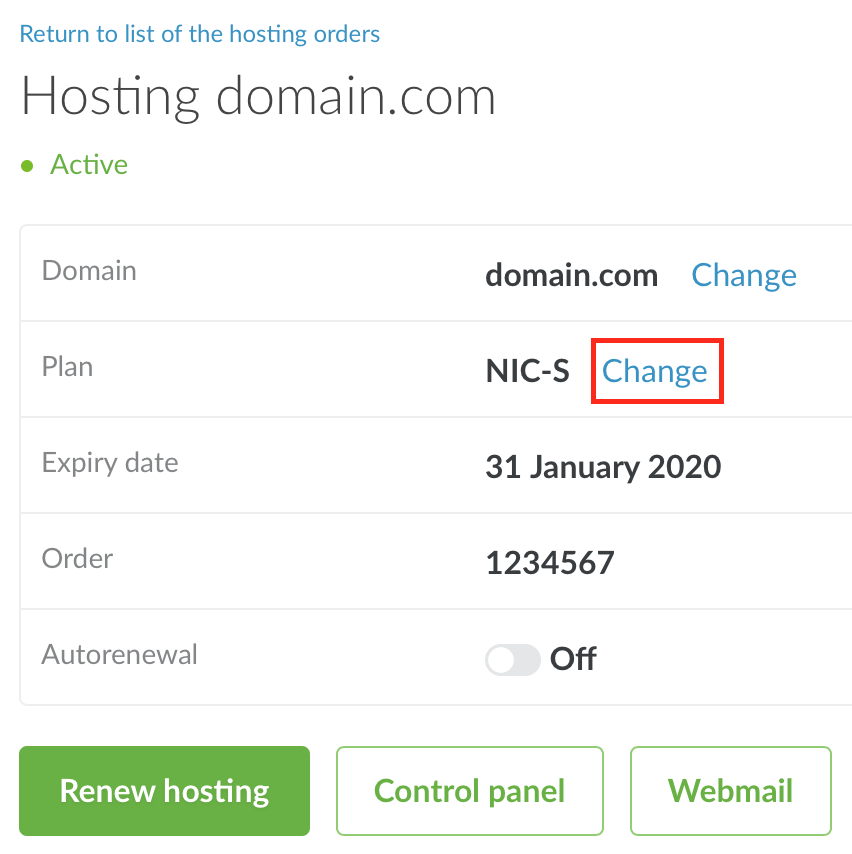 After clicking 'Change' button, you will see a list of tariffs and extension periods. You will need to choose a new tariff and the period for which your order will be active from the moment the tariff is changed.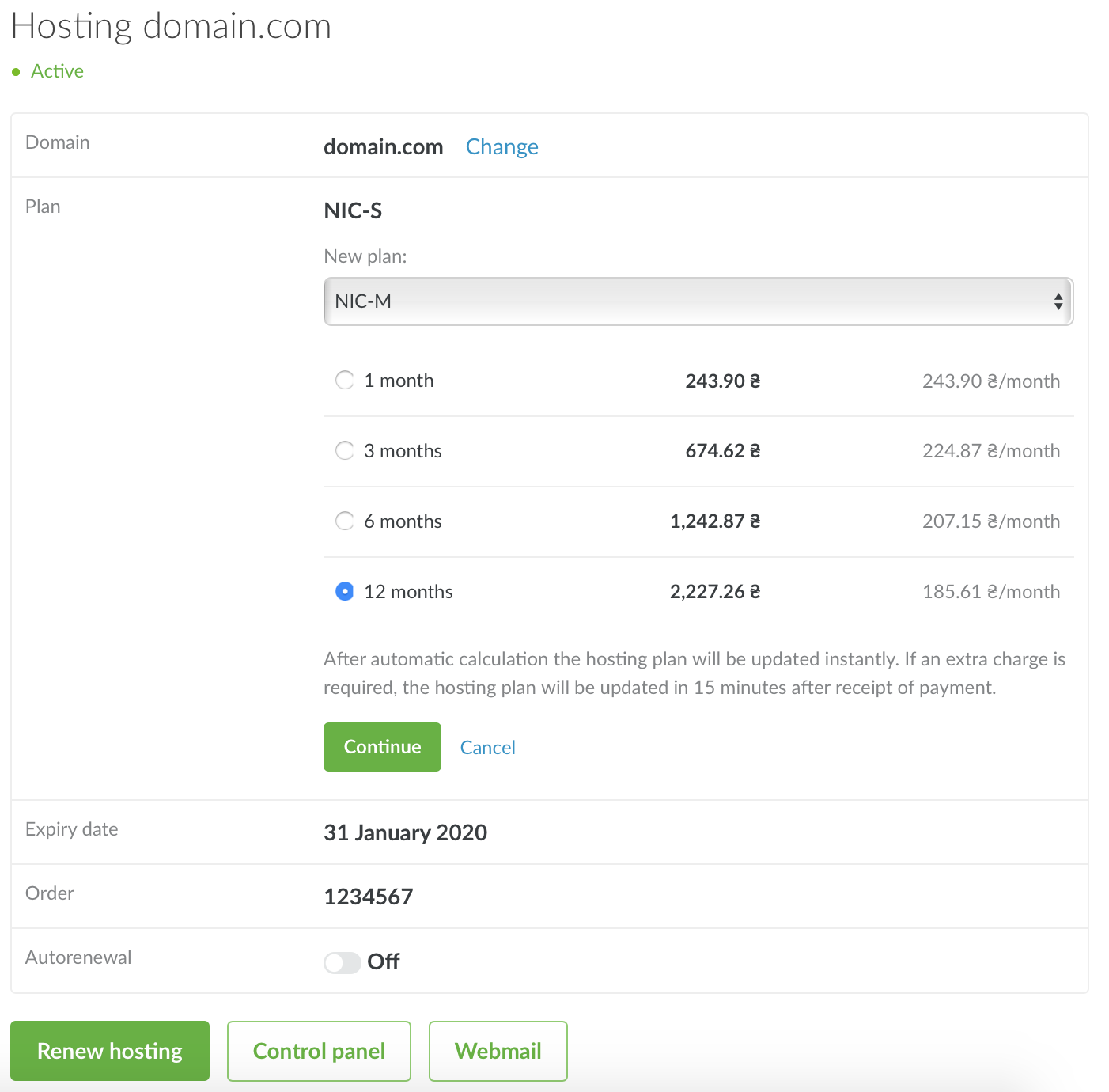 When you choose your hosting plan and the period of validity, your dashboard will automatically take into account the remaining paid period and generate a new invoice.
If there will be not enough funds already paid at the old tariff to cover the new one, you will have to pay the difference.
If you extend hosting at the new tariff for a short period of time and there will be an excess of paid funds, the remains of funds will return to your personal account in NIC.UA.
Please note, when you switch from a higher tariff to a lower one, you will be charged a one-time payment of 5 USD in the equivalent of UAH at the NBU rate.