Funds can be added to your personal account in several ways:
You topped up your account by yourself in the section 'Personal accounts'.
You received a refund for the cancellation of your order.
You received a refund after you have paid incorrectly.
You can use funds from your personal account to pay the full price of your order or to make a partial payment if this amount is not enough. You can also keep funds on your personal account if you enable auto-renewal for your orders but do not want to link your bank card to your account.
The advantage of this method of payment is that the funds are already in your NIC.UA account, so you don't have to wait for the bank to transfer these funds. Accordingly, all transactions from your personal account are made almost immediately.
To check your personal account balance, go to the 'Personal accounts' section.
You can use these funds at the last step of making order.
Choose 'NIC.UA personal account' as a payment method.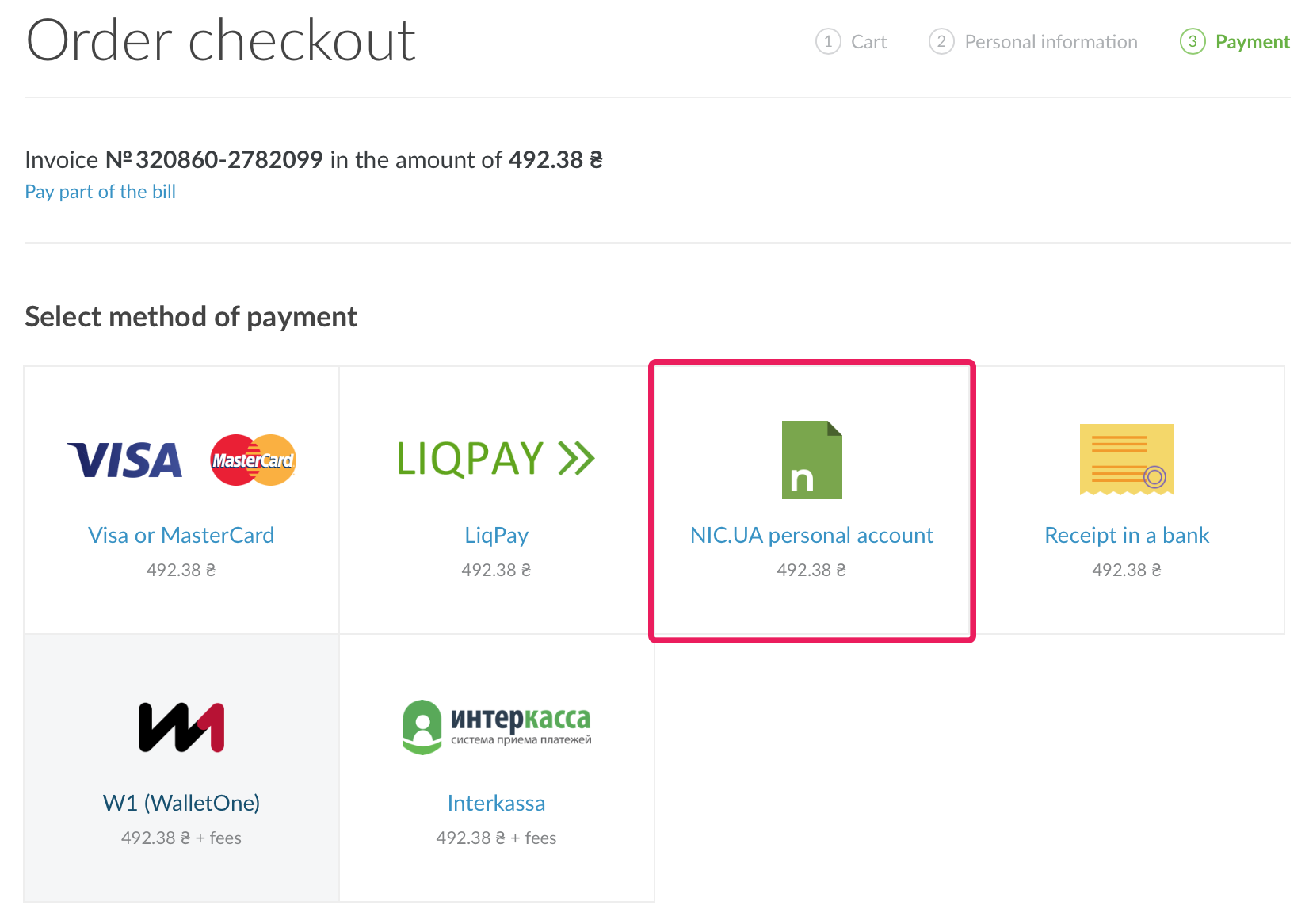 Then you specify the exact amount you want to withdraw from your personal account.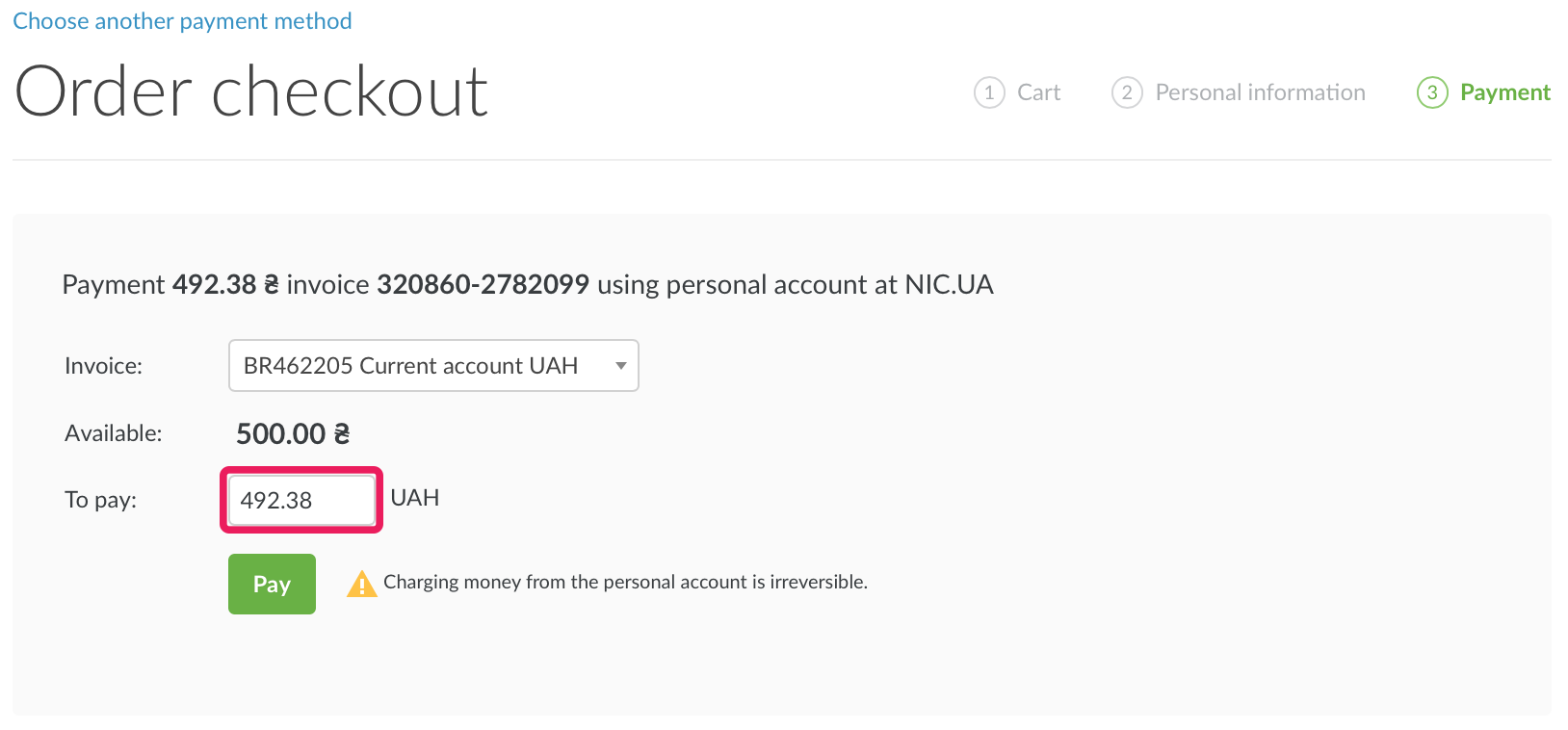 If there were insufficient funds on your personal account to pay for your order, you can withdraw the available amount and pay the remaining amount by any other method.
For this go to the 'Invoices to pay' section.
You will see a list of invoices waiting to be paid.

You can click on 'Pay invoice' immediately and move to the checkout of the remaining amount in your account.
Or you can check the details of this invoice (for example, what order is paid for) by clicking on the invoice number and after checking all the data switch to a payment.