When the expiration date of your order in NIC.UA, is coming up you receive a notification to your account contact email. Usually, there are four such letters sent on different dates.
You can also set up notifications in Telegram or Viber.
However, you will not receive any invoices or payment details in your email or messenger.
You can make a payment for the services in your NIC.UA account.
For this, you need to go to your NIC.UA account and select the appropriate section in the menu on the left. To renew the hosting, select the 'Hosting' section in the left menu.
Also on the main page, you will see a list of expiring orders. You can also add an order to the cart from this list.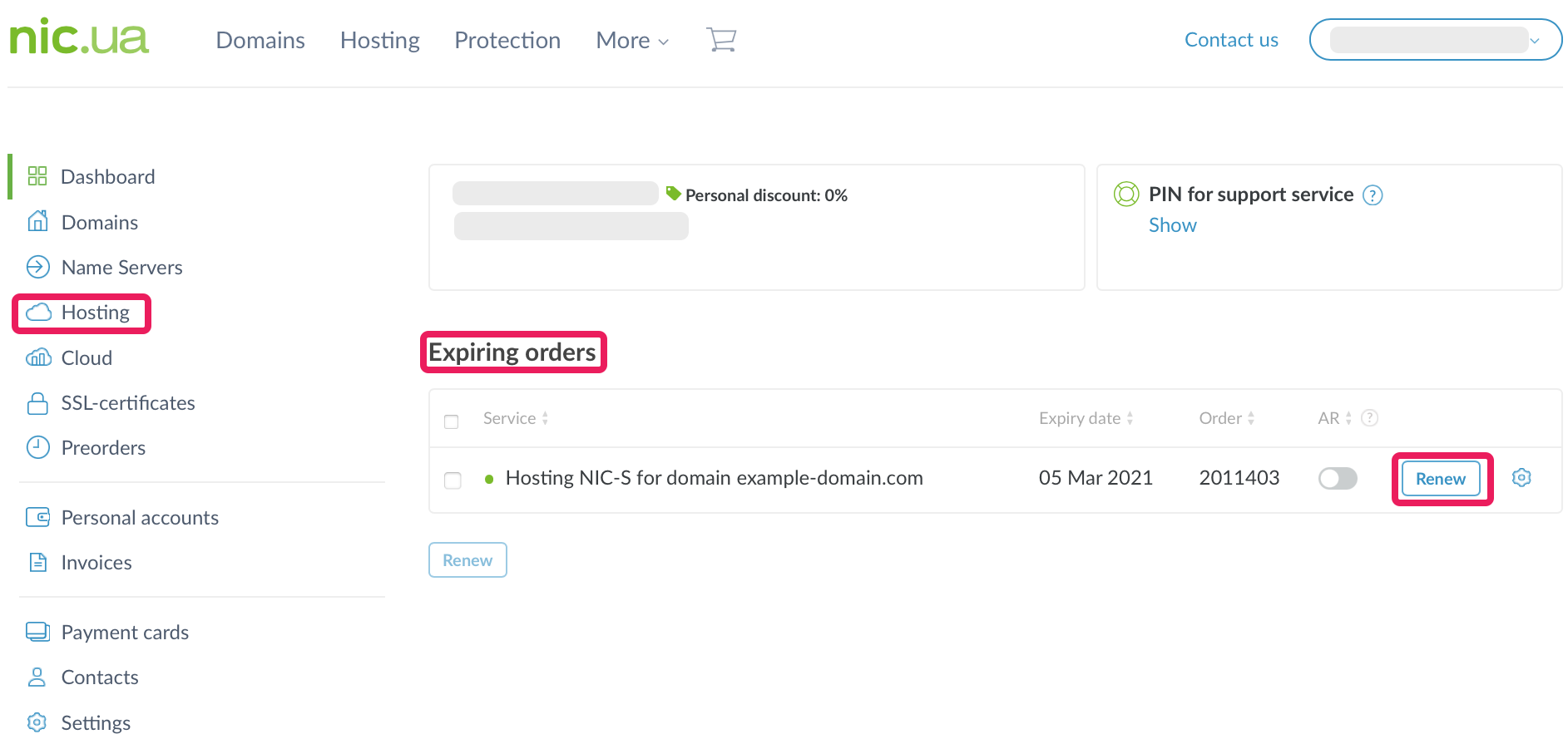 When you get to the section with the order you need, click the 'Renew' button next to your order.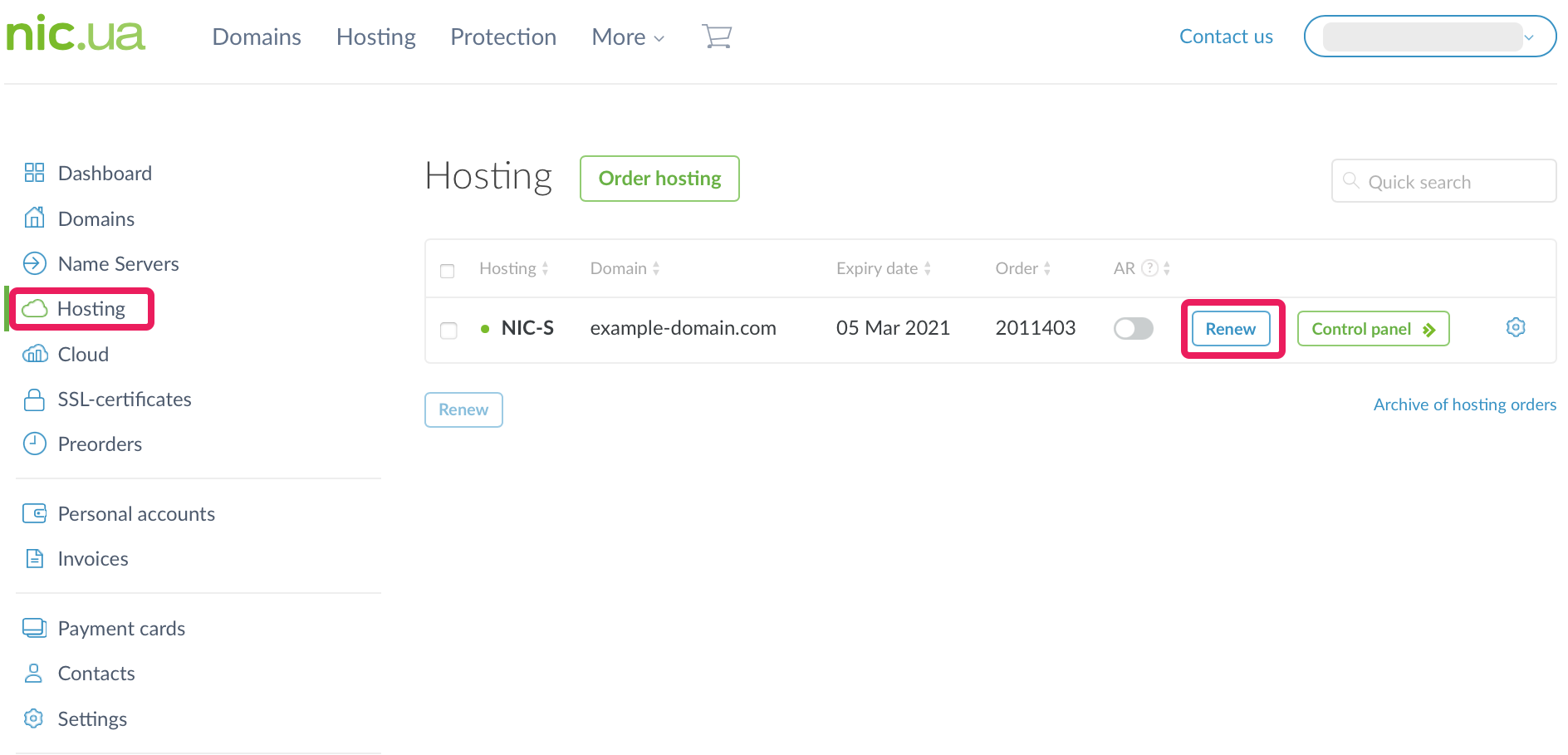 You will be forwarded to the cart: here you will see your order and can choose renewal period (1 month, 3 months, 6 months, year). To change the renewal period, click on the current renewal period and select the desired option.
If you need to renew hosting for more then 1 year, please contact support.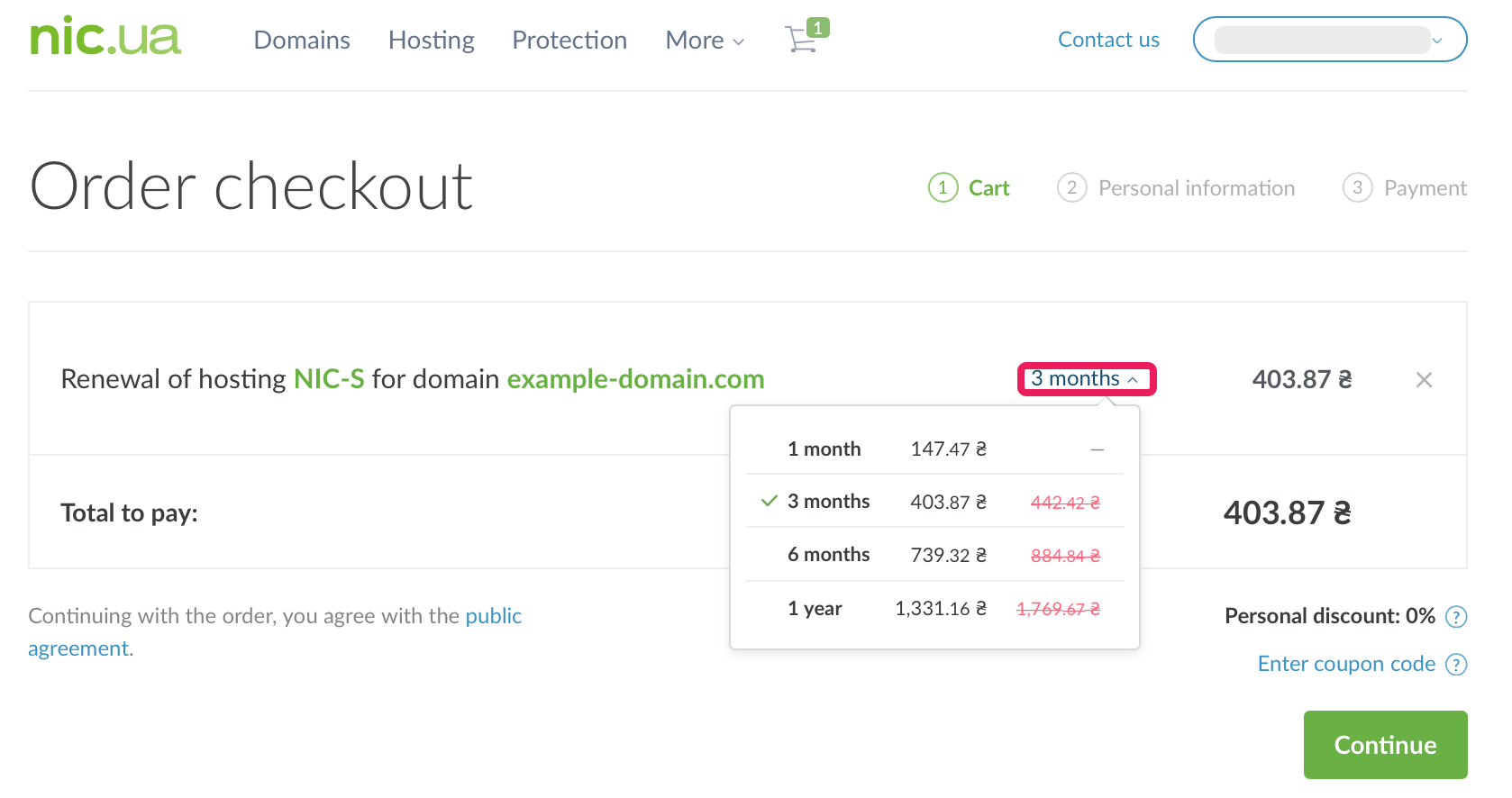 In the next step you will see the payer's data.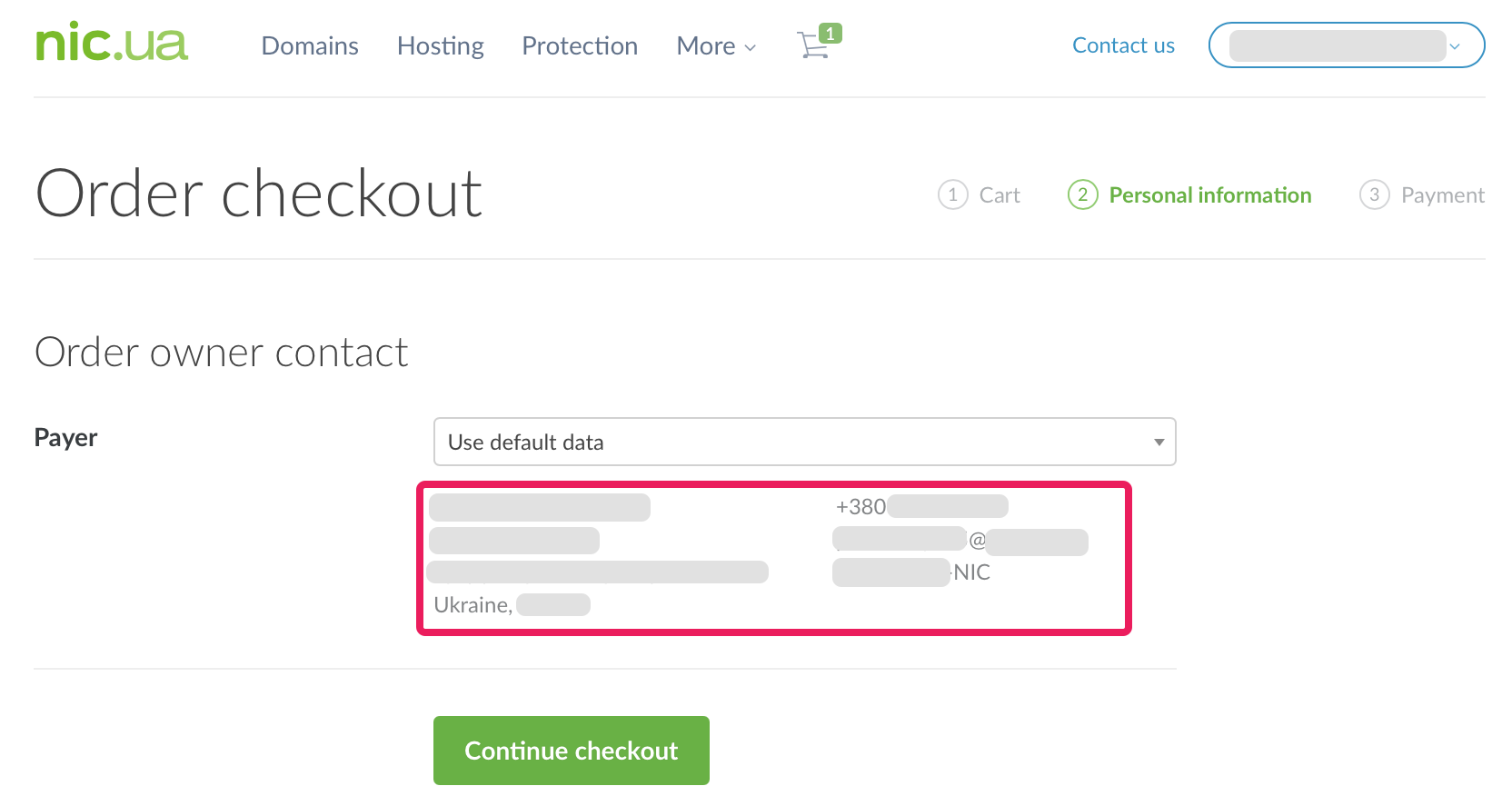 You can change the payer by clicking on 'Use default data'.

To get an invoice for cashless payment, you need to select a legal entity as the payer.
If the current contact suits you, click 'Continue checkout'.
On the last step, you will need to choose a convenient method of payment.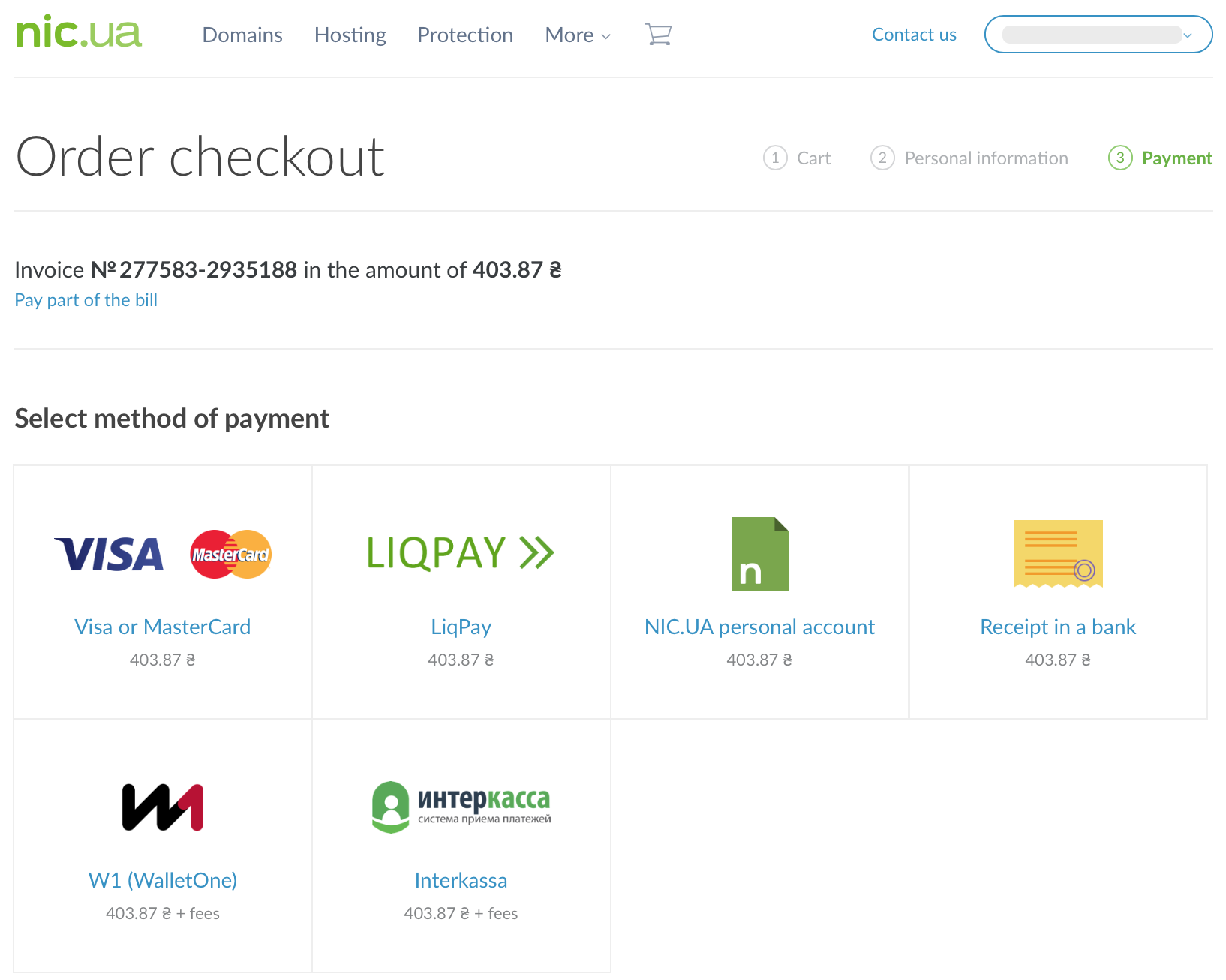 As soon as your invoice is paid, the order will automatically be extended and you will receive a notification to your contact email and messenger, if you have notifications set up.