Most hosting panels allow you to configure so that multiple domains are directed to the same site. For example, so that the domain example2.net also directs to a site with the name example.net.
In the DirectAdmin panel for this there is a section "Domain Pointers". First, go to the hosting panel, in the "Account Manager" section, select "Domain Pointers".

Then, in the "Target domain" field, specify the primary name of the site instead of 'domain1.net', in the "Source domain" field, specify instead of 'domain2.net' a mirror domain (alias). Then click the "Create" button.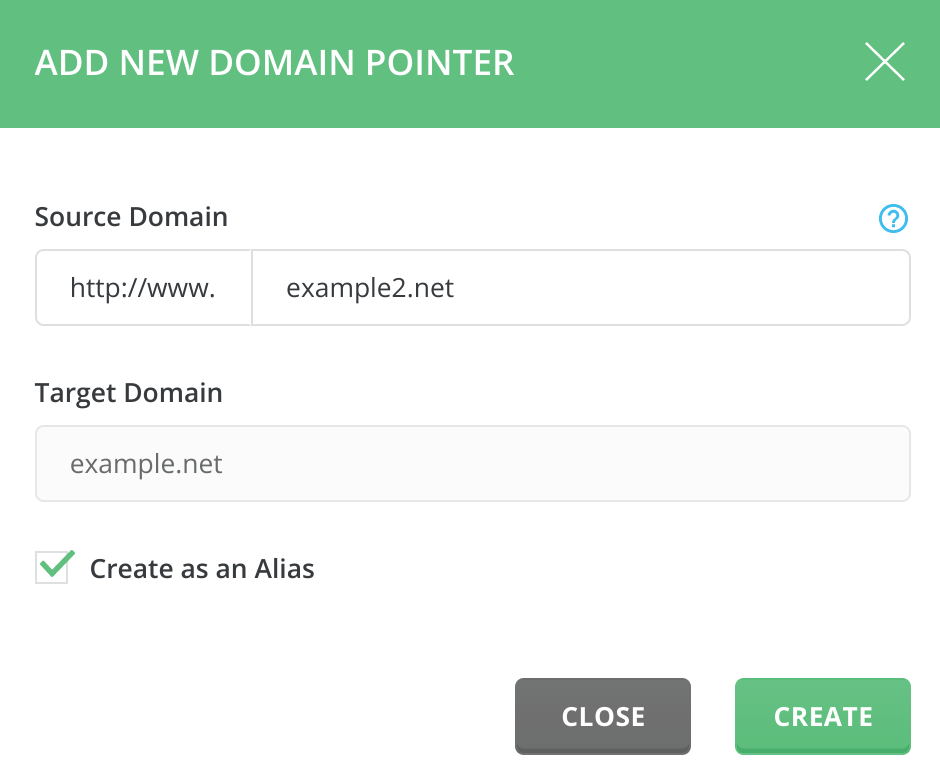 As a result of successful creation of a domain pointer, you will receive a notification that you successfully added the pointer.
Additionally, verify that the new domain (alias) is directed to the hosting server.