As you know, while paying for services at NIC.UA, up to 25% of the invoice amount can be paid with bonuses. But what could be the reason when there is no option to use bonuses at the last step after forming an invoice when choosing payment options?
The reason may be as follows:
a discount coupon was used when placing an order,
there are no funds on the bonus account,
the bonus account is frozen.
If the first two points are clear, then how to check if the bonus account is frozen and how to unsuspend?
The validity of the bonus account expires in three months from the date of each new use or filling-up of the bonus account. If the bonuses have not been used or new ones have not been filled within 3 months, the bonus account becomes frozen. In 3 months after freezing bonuses are canceled.
To check whether the bonus account is really frozen, in the NIC.UA personal account select the menu "Personal accounts".
There is an account here that starts with "BNS ..."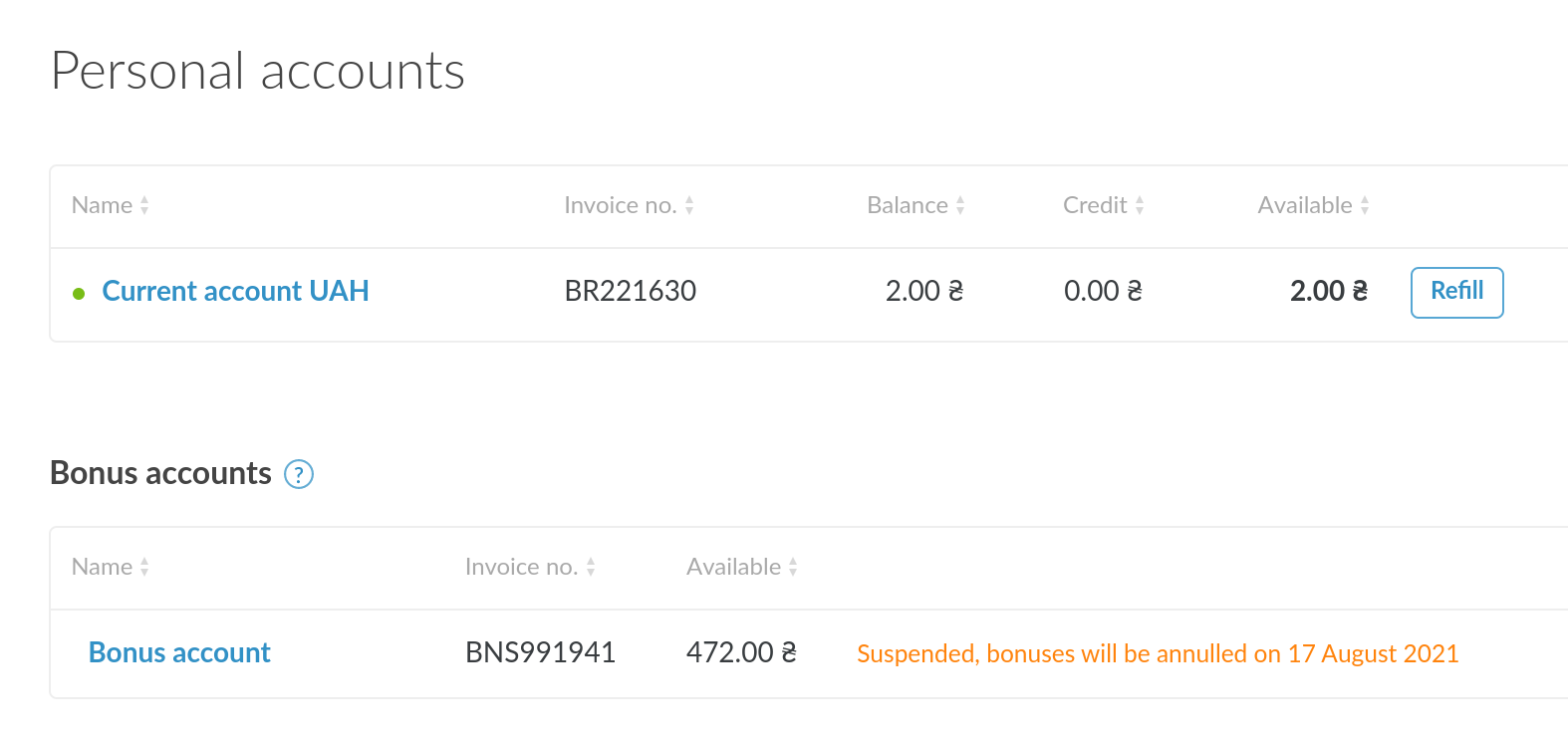 To the right of the selected invoice its status and expiration date are displayed.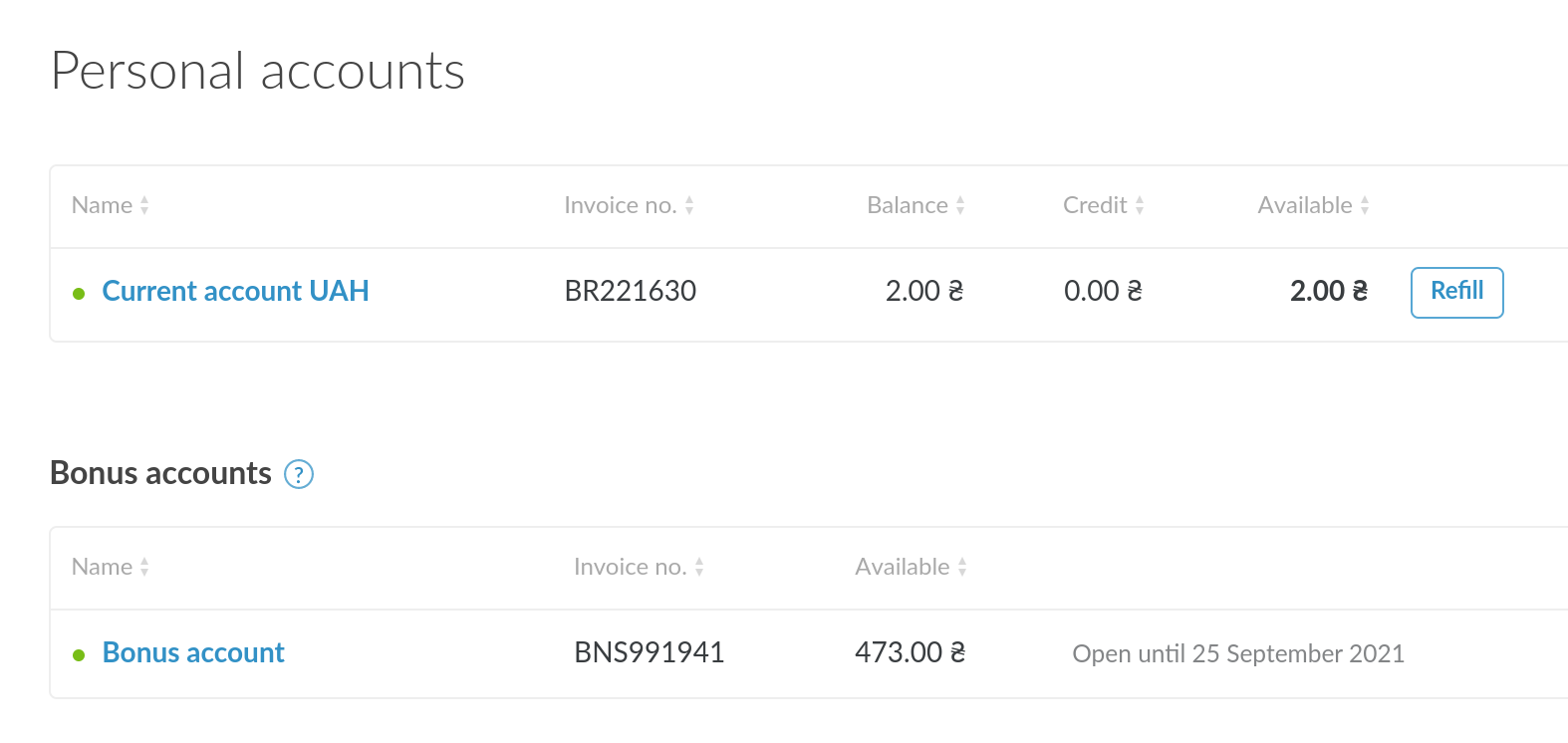 To unsuspend a bonus account, it is enough to pay for the service in NIC.UA, for which bonuses are enrolled, after that the account status will change to active and bonuses can be used in the next payment.
Read also the detailed terms of use of bonuses in NIC.UA.