Domain transfer between accounts allows you to transfer the domain and its management (renewal, changing DNS-servers, etc.) from one NIC.UA account to another. The transfer procedure, in this case, is carried out by a simplified scheme.
⚠️Notice: when you transfer a domain between accounts, the domain owner does not change.
1. Transfer by auth code
The easiest and fastest way to transfer a domain to another account — using the auth code from your personal account.  You can find the auth code in the 'Domains' section: click on the gear next to the chosen domain and scroll down the page.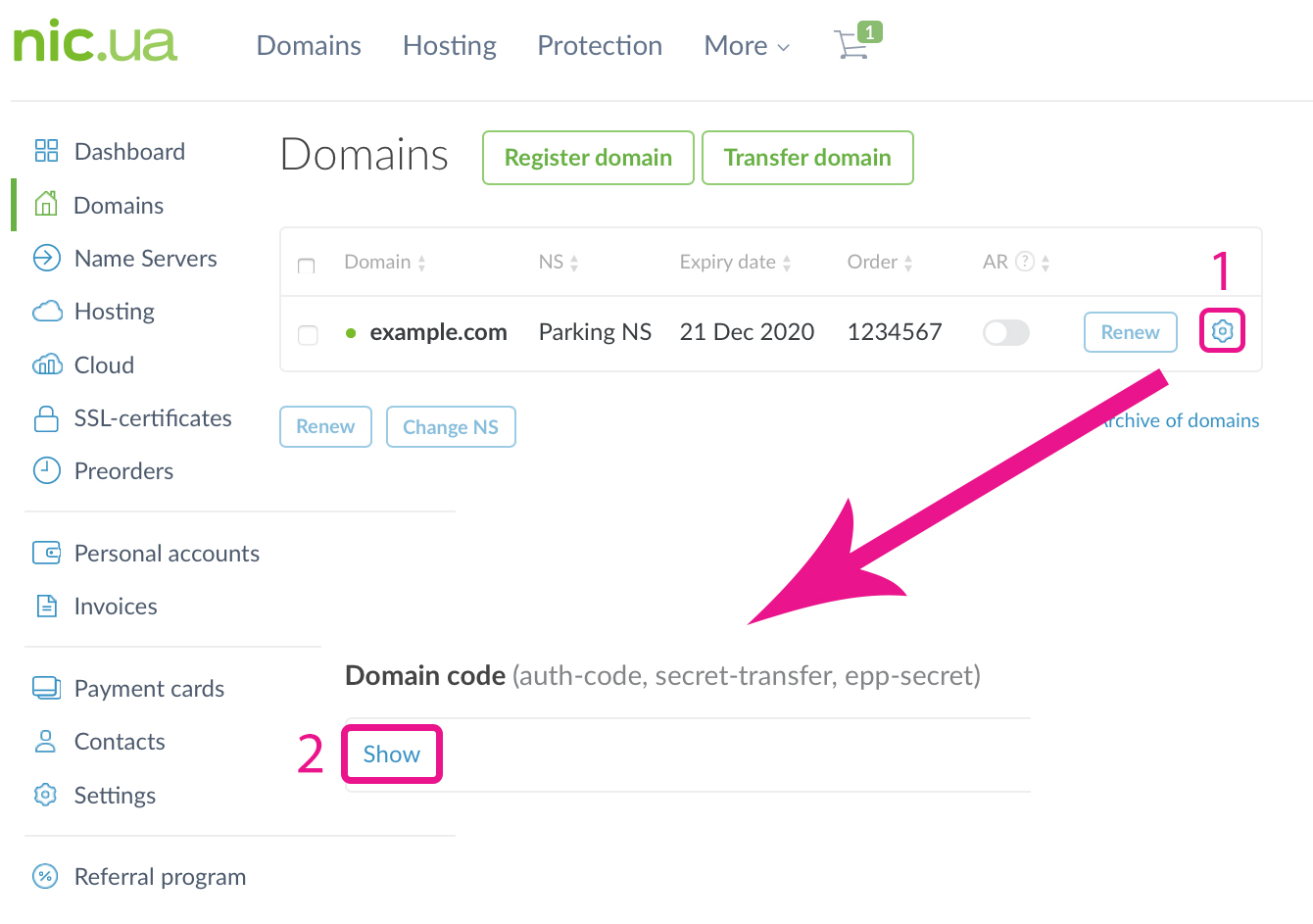 Click the "Show" button — the transfer code is hidden behind it. You need to pass the code to the owner into whose account you want to transfer the domain.
He or she should log in to account and open the transfer page. He will need to enter the domain name and its transfer code and then click "Continue".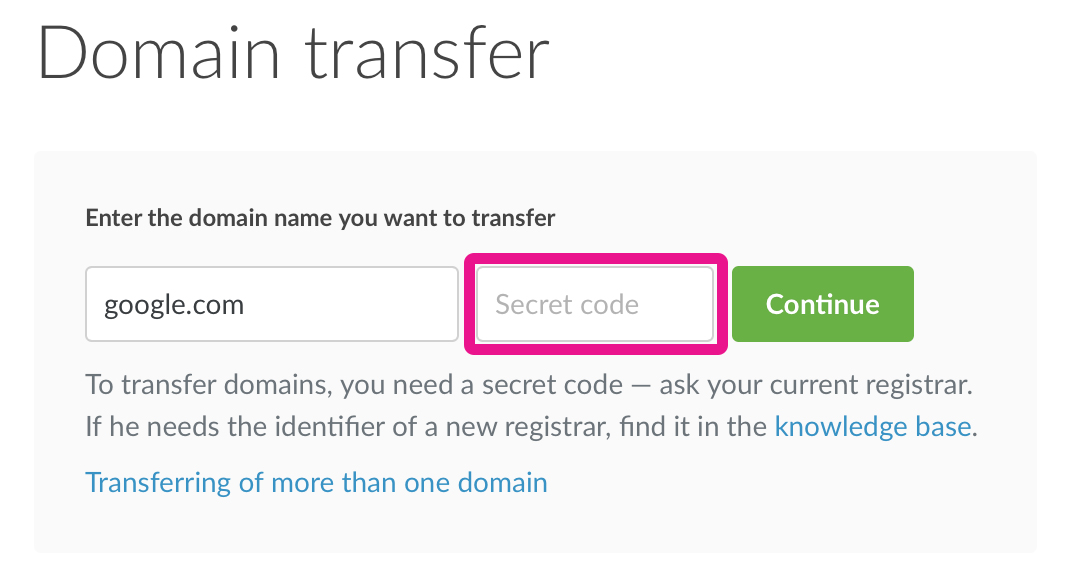 You will be forwarded to the cart where you will have to pay for the domain transfer: the domain will be prolonged for one year, in addition to the current expiration date. Renewal may not be available if the domain has already been extended for the maximum term.
After payment, the domain code will be checked. If the code is correct, the domain will be transferred to a new account and prolonged for one year, and in the previous account the order for the domain will be closed.
If the code was incorrect, the domain transfer will be canceled: the funds will be returned to your personal account in NIC.UA. Then you will need to clarify the transfer code with the current owner and then go through all the steps again.
2. Transfer by request of the domain owner
The domain owner can transfer his domain to another NIC.UA account via request without transfer fees (and, accordingly, without renewing the domain). To do this, it is required:
Download the application (templates for legal entities and individuals are in the attached files). The application need to be filled in by the current domain owner.
Send to support@nic.ua a completed application