In NIC.UA free orders for hosting and domains are executed if both conditions are met:
account contact email has been confirmed,
at the time of order creation, a payment card is linked to the NIC.UA account.
Linking the card is needed only for identification, the services which are free remain free. How to add a map can be found in this article.
In addition, PP.UA domains require activation using a contact phone number during registration, renewal, as well as when changing or editing registrant's data.
You can get an activation code in two ways:
in SMS to the contact number (.pp.ua registry sends SMS only once),
To activate the domain, use the form following the link — https://apu.drs.ua/en/. In the form, enter the domain name, contact phone number and the code, that was received.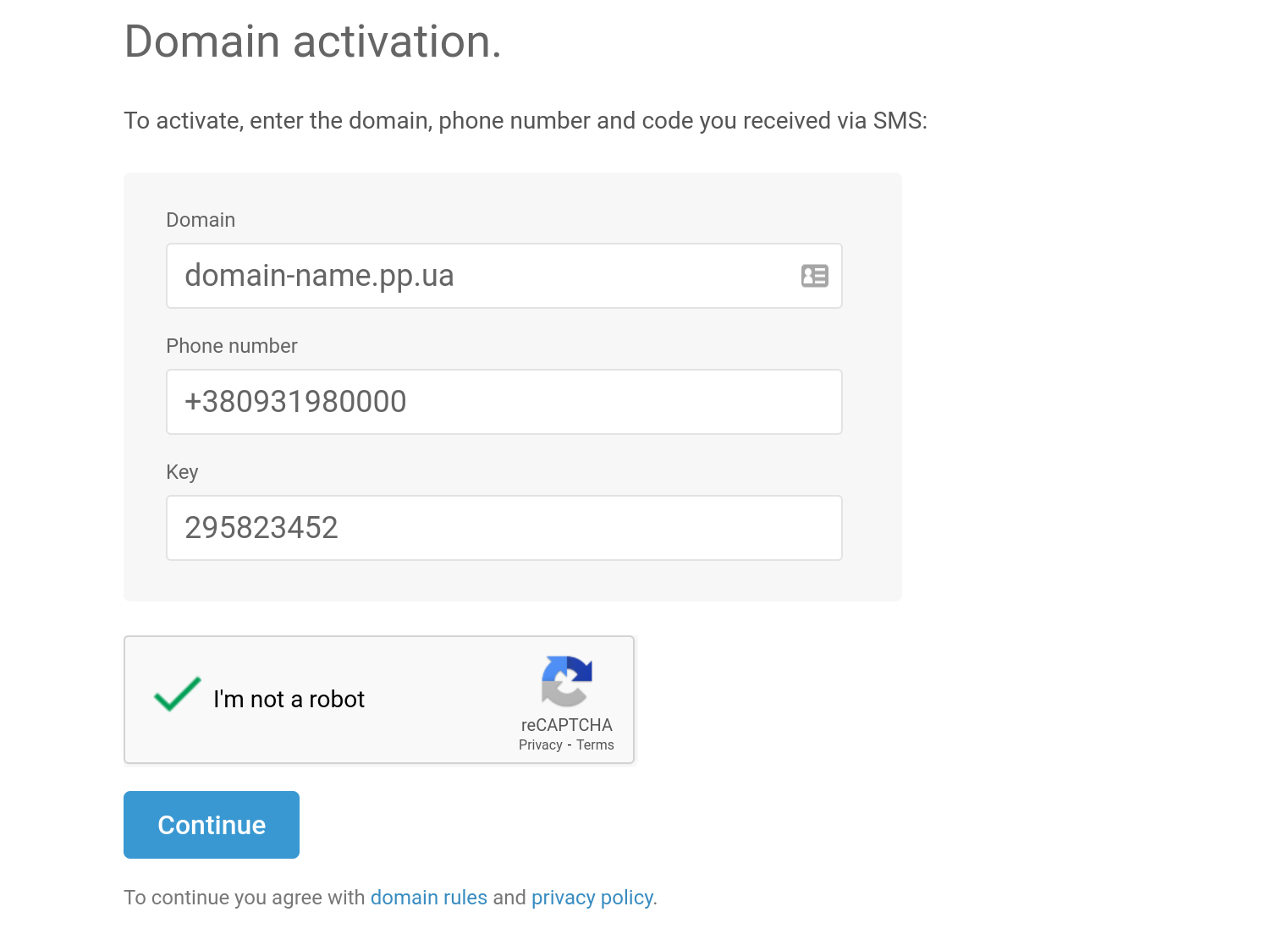 How to get an activation code in Telegram?
You can get the code in Telegram using the @ppuabot bot. To do this, follow the link https://telegram.me/ppuabot or find it using the search. Then click the Start button or send the /start command.
Please note, that a Telegram account must be registered to the same phone number that is in the registrant's (owner) data.
Then select the "Activate domain" function.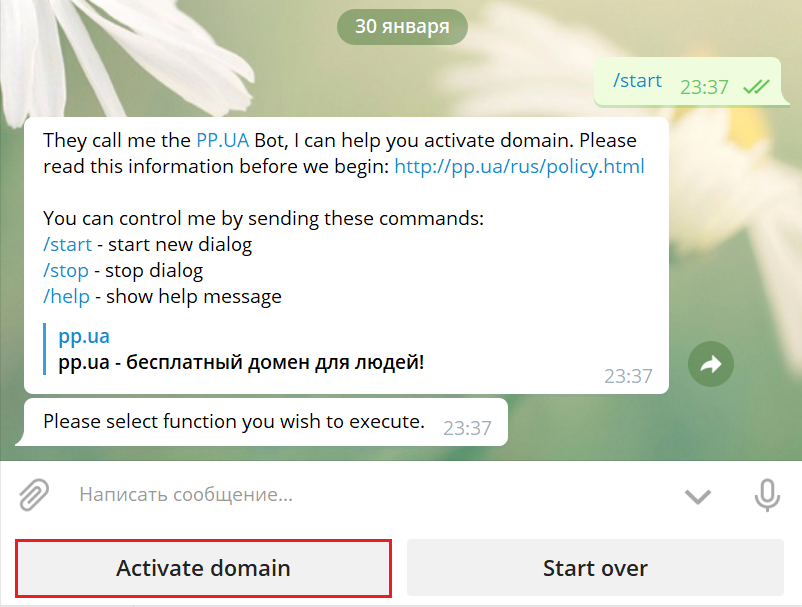 After that, read the rules of the .PP.UA domain and the agreement on the provision of contact information. Then click the "Yes" button.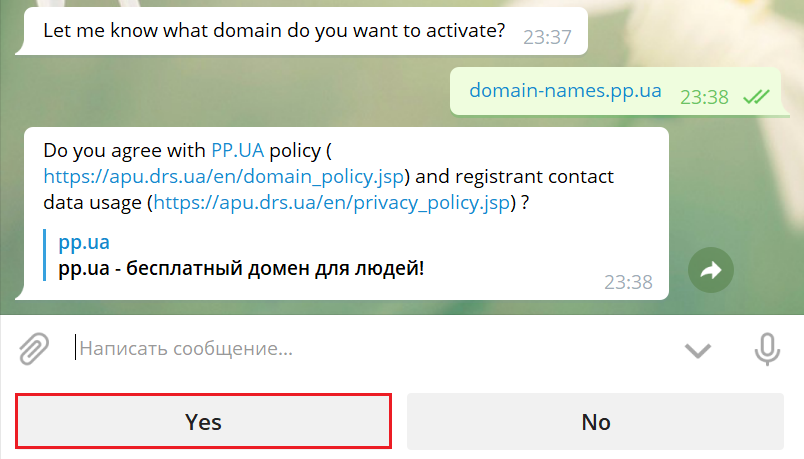 Next, get a code from the bot and a link to the form to activate the domain name.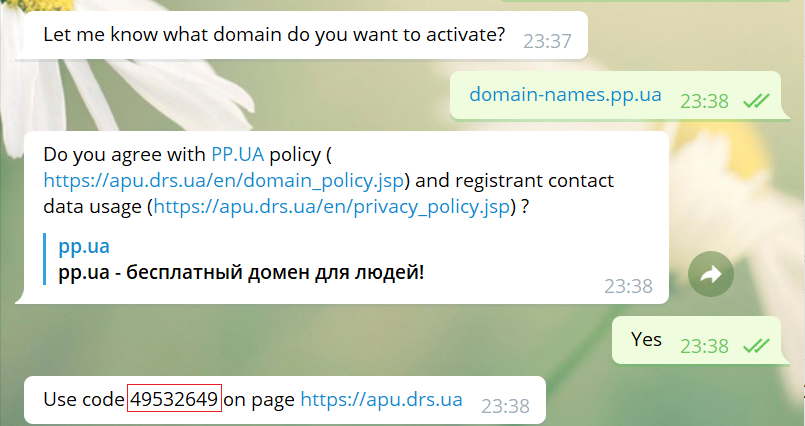 Please note: requests to the .PP.UA registry are only valid for five days. If activation is not completed within 5 days, the request will be rejected and the desired changes will not occur (domain registration / renewal / change of owner or editing its data).