To direct your domain to the hosting of other companies, hosting providers provide such information:
hosting server IP address,
a list of name servers to be installed in the domain.
If your hosting provider has provided you with the server IP address, first install NIC.UA name servers in the domain. You should go to the properties of the order in the "Domains" section of your personal account.

Then select "NIC.UA name servers", click the "Change NS" button and wait for the page to load.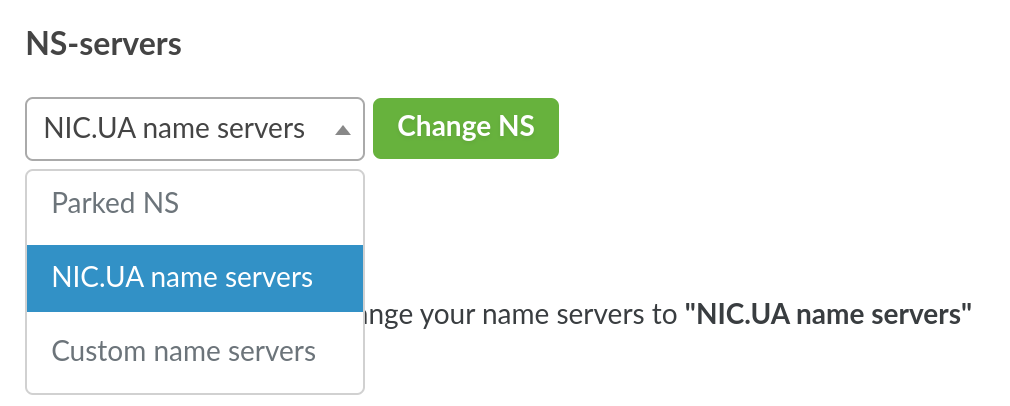 Next, go to the "Name Servers (NS)" section and open the order properties for your domain.


Below on the page, click the "Change" button next to the "DNS Records" heading.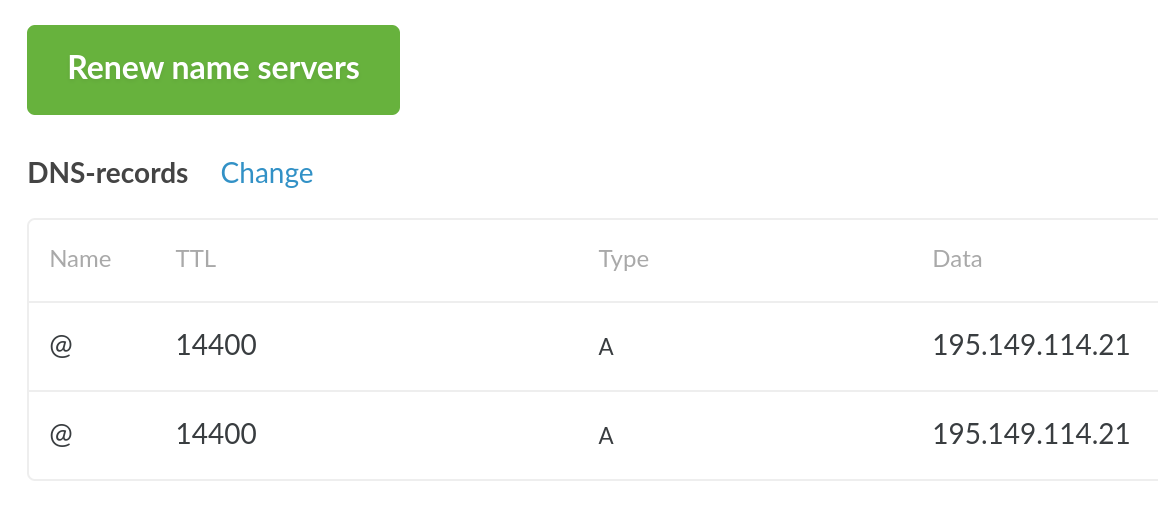 In this section, find the three A-records with the IP address: 195.149.114.21 — replace it with the IP address of your hosting server.
If the hosting provider provides its own NS servers, install them in the domain according to the instructions "How to setup external name servers in a domain".
⚠️Note: changes of the DNS records take effect from 4 to 72 hours. This is due to DNS cache update Internet service providers, they save all user requests and keep them for a certain period of time.