In order to manage the DNS records of a domain, there must be an order for name servers in your NIC.UA account.
1. If you open the "NS Name Servers" menu item and do not see active orders with the domain we need there:

2. So we click on the "Order" button, then in the line we write the name of the required domain and click "Continue". But what if we get an error saying: "Name servers for this domain already exist", although we saw earlier that we do not have such an order in our account?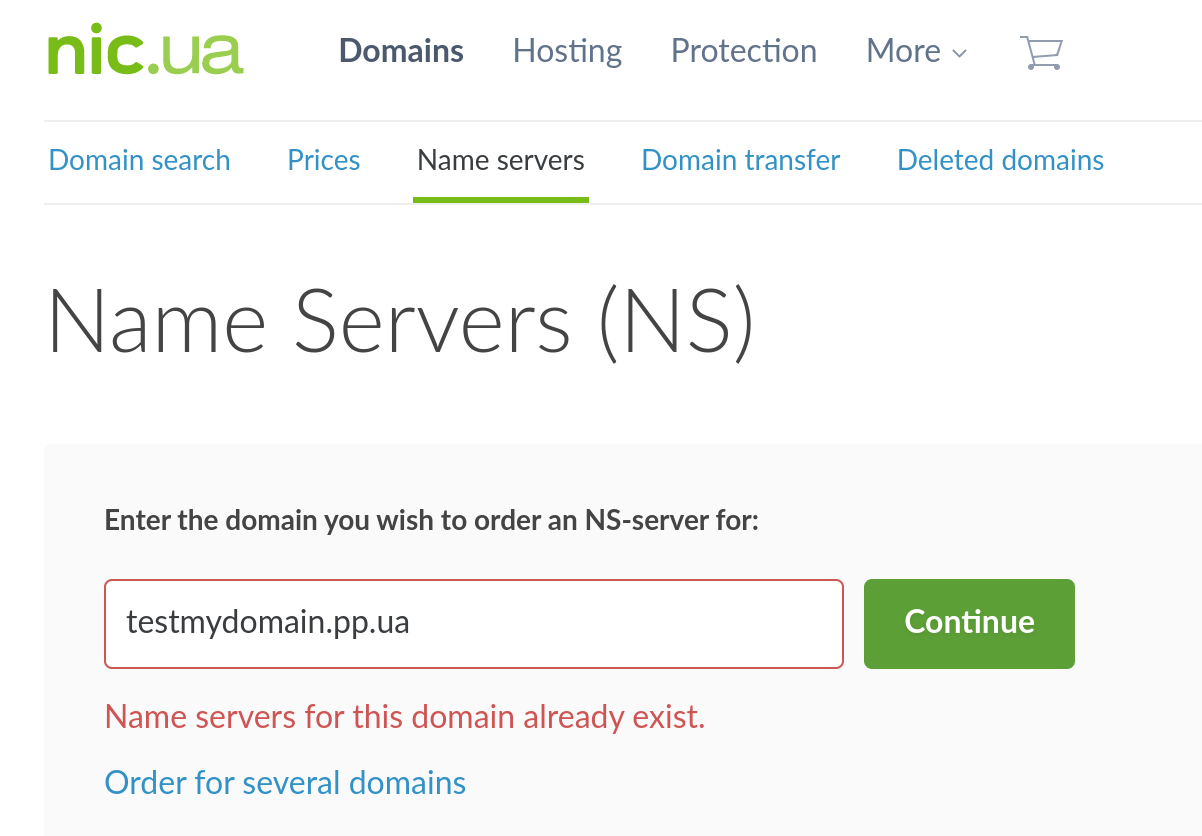 3. We are opening the "Domains" menu item and making sure that the domain order is active in our NIC.UA account and uses the "NIC.UA Name Servers" service. Also, the NS-list may be shown as:
ns10.uadns.com
ns11.uadns.com
ns12.uadns.com

Probably this domain was transferred to you from another NIC.UA account, or you registered a domain that was previously deleted and released for registration. That is why an error is displayed when trying to register new name servers, since the NS order is in a different account.
All you need to do in such a situation — is to contact NIC.UA support. Tell us the domain name, and also that you need the NS order to be transferred to your account. Name Servers will be transferred to your account in few minutes.